Updated on January 20, 2020 by MSC
---
If you already have an account with Mine Safety Center but you want to buy more training, this guide will walk you through the process of adding a credit card, buying seats, and assigning those seats to users. Contact Mine Safety Center if you have difficulty.
Adding a Credit Card
Login to the training portal. Press My Account button in the upper right corner to open a drop down menu. Select the Payment Information option.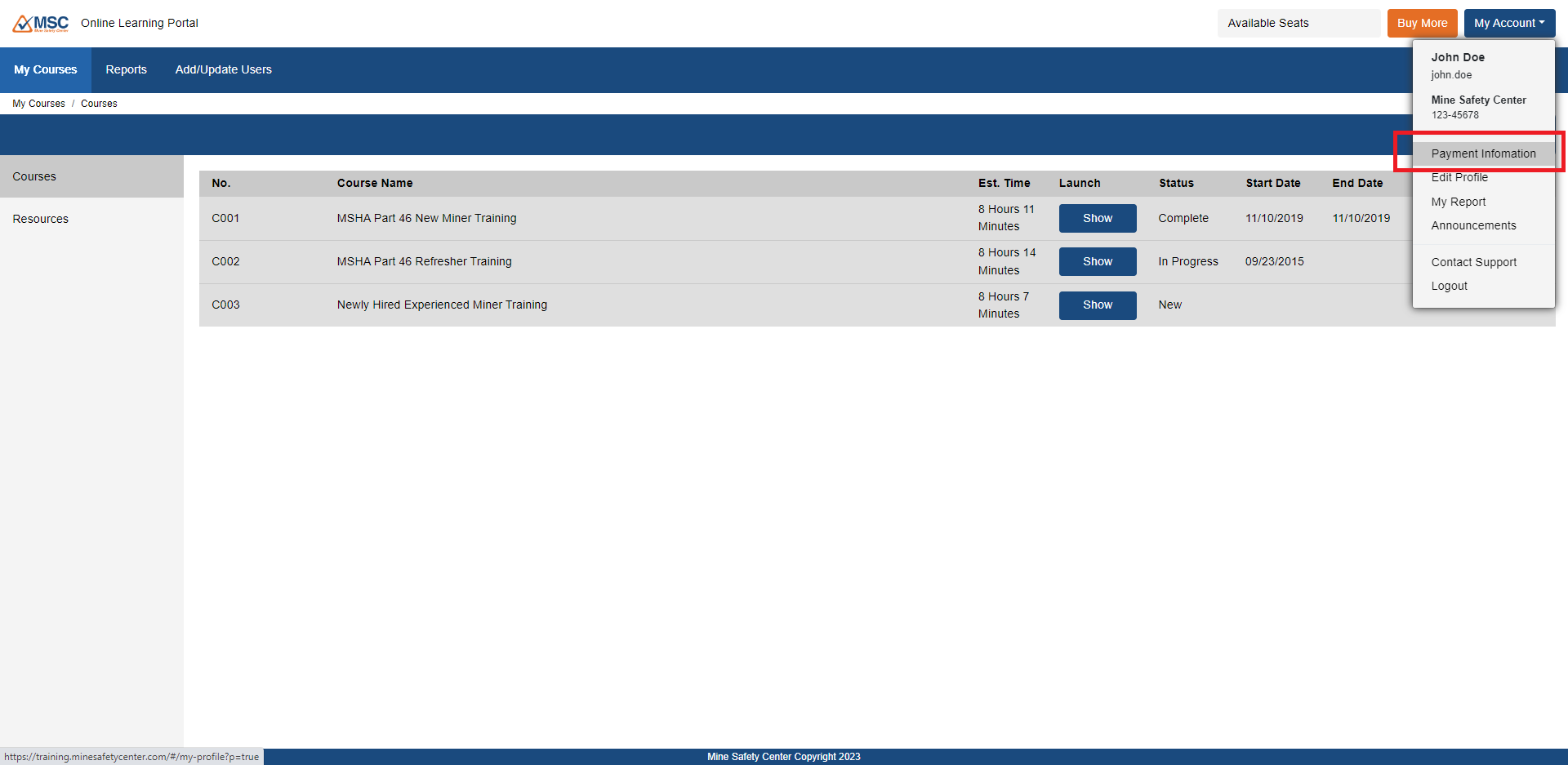 In the Payment Information section on the My Profile page, press the Add Card button on the right side.
Continue Reading