Manager MSHA Certificate Printing – A Step-By-Step Guide
Updated on August 29, 2017 by Sales Team
---
Your employees have finished their MSHA training. As a manager, how do you access and print their MSHA certificates?
Go to the Mine Safety Center Online Learning Portal and log in to your profile.
Navigate to Reports using the main menu. By default, the Student Records sub-section will open.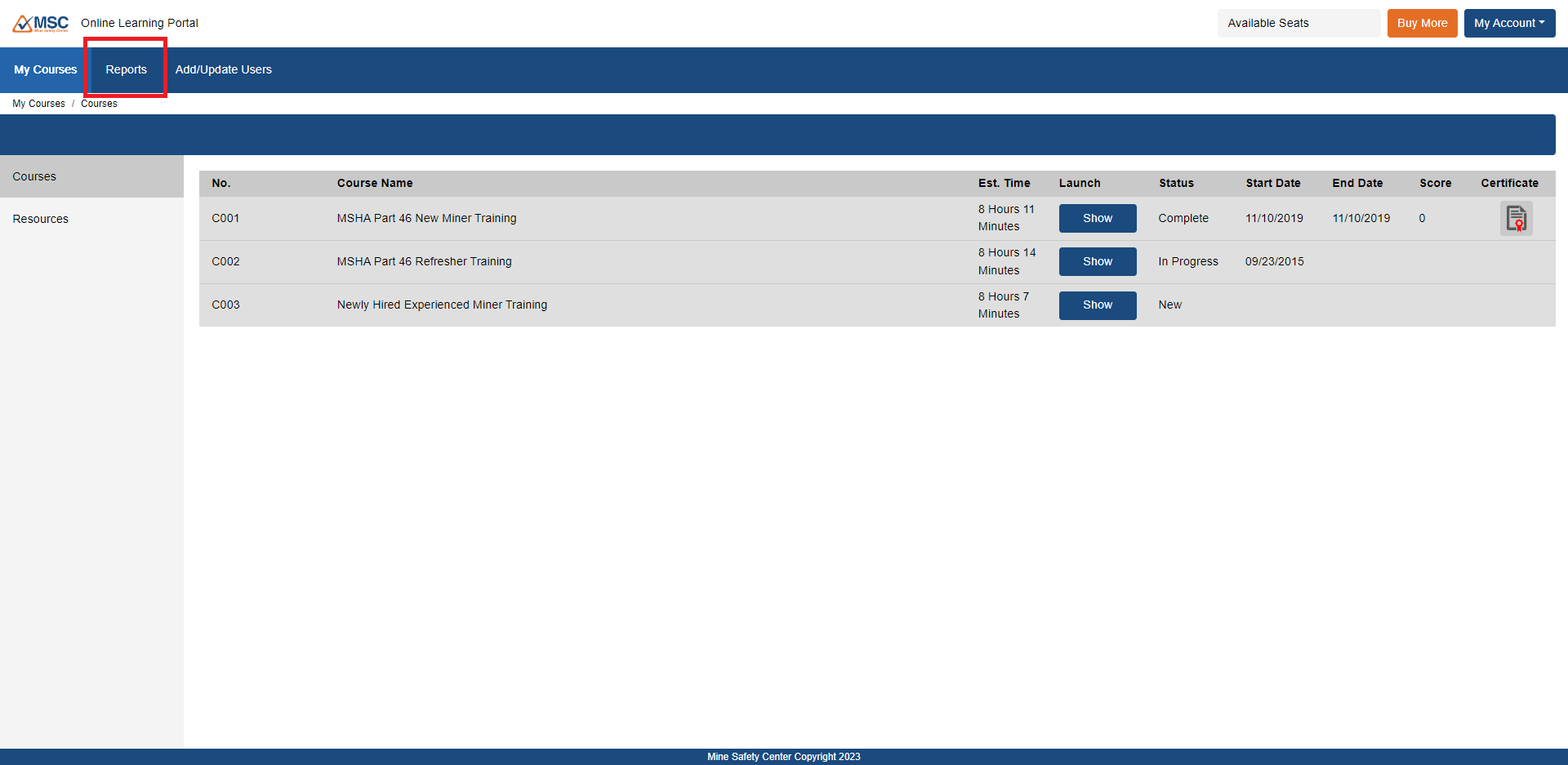 A list of your employees will be displayed. Use the search box, filter options, or page navigation buttons to locate employees.
Upon locating the desired employee, click their username. You will be taken to that employee's individual report.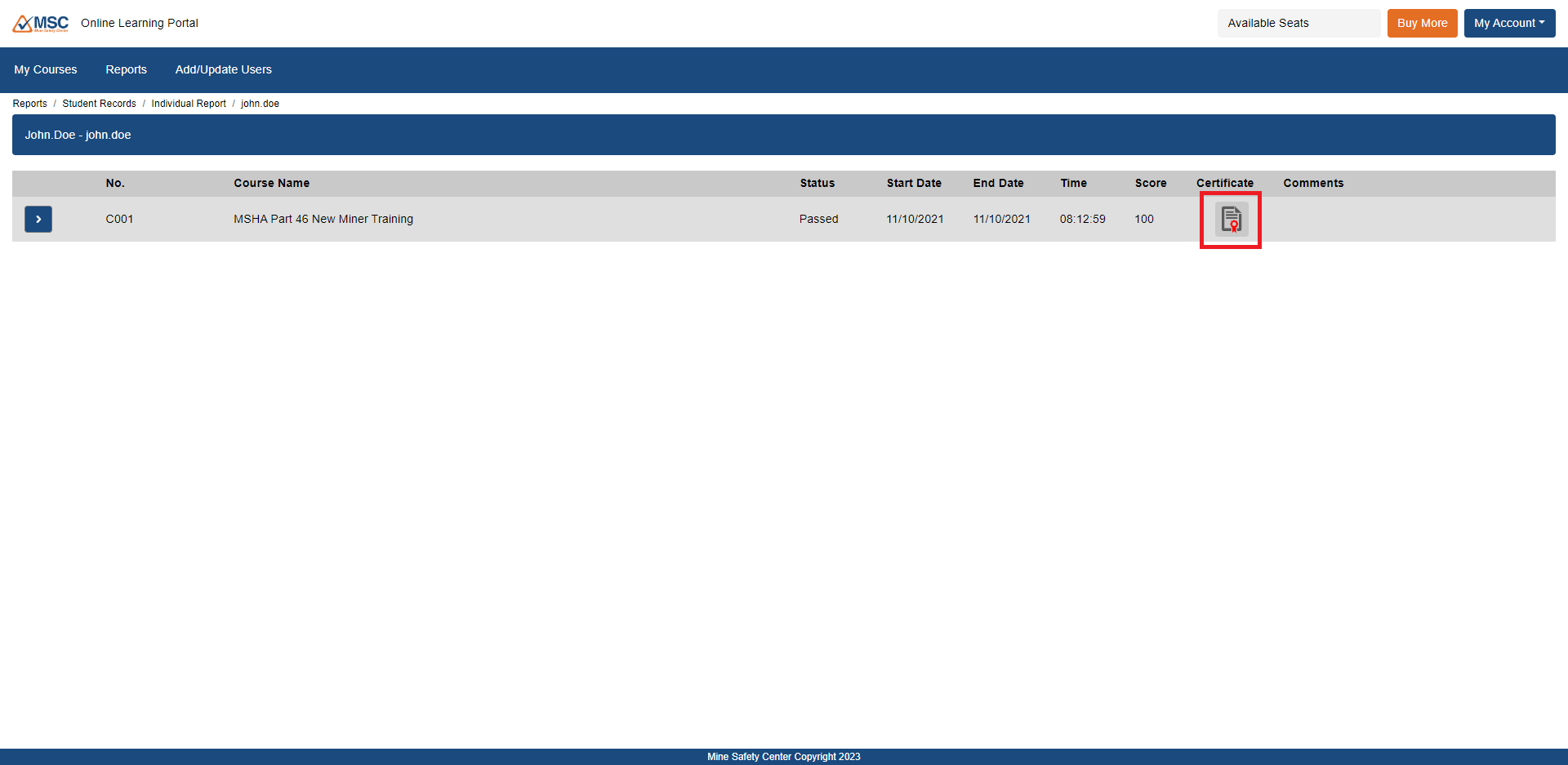 Find and click the certificate icon for the training they completed. The certificate will open in a new browser tab and may be downloaded directly or printed using the browser's built in print options.