MSHA Training Online – For Your Busy Workers
Take Part 46 MSHA Training Online – Meet MSHA Requirements On
Your Schedule Even If You're Not A "Computer Person"
Meets All MSHA CFR 30 Part 46 Training Requirements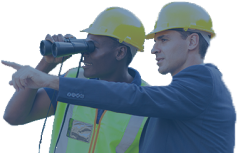 Trusted By Companies Large & Small




MSHA Online Training – Even If You're Not A Tech Person
Start meeting MSHA training requirements – in just 3 steps – with MSC's easy to use MSHA training system
Sign Up & Start – Anytime

Start MSHA training online instantly with 24/7, immediate access

Complete MSHA Safety Training Online On Demand

Meet MSHA Training requirements – anywhere with an internet connection, 24/7 – individually or in a group – 10 minutes at a time or all at once

Print Your Automatically MSHA Compliant Certificate

Automatic training certificates are specifically designed (by a former MSHA Inspector) to comply with MSHA Part 46 training requirements. No minimum purchase required
MSHA Part 46 Non-metal Surface Miner Training Online is Perfect For:
Meets All MSHA 30 CFR Part 46 Training Requirements
What Does The MSHA Certification Training Cover?
See For Yourself
The Only MSHA Training Online From A Former MSHA Inspector
Mine Safety Center's Co-Founder – Kim Redding is a Former MSHA Inspector & recognized mine safety expert with over 30 years of experience.
Kim specifically designed MSC's MSHA Safety Training system to efficiently meet all of MSHA's Part 46 Training & Reporting requirements.
Kim is a skilled trainer & knows how to convey the right message to employees regarding safety and compliance.

Mike Heenan
Shareholder at Ogletree Deakins

Kim's Free MSHA Resources To Get Compliant & Get Back To Work
MSHA Training On Your Schedule. Stop Wasting Time.
Meets All MSHA CFR 30 Part 46 Training Requirements. Money Back Guarantee