Feeling Pressure to Meet MSHA Training Requirements?
Unsure if you're Meeting the MSHA Training Requirements for Mining Contractors?
Have you or someone you know been recently fined?
Don't know if you're following all of these new and complicated MSHA regulations?
Have you heard horror stories of huge fines?
"We were starting our first contract on a mine and needed to get compliant immediately. But there was so much conflicting information:
Training, paperwork, mobile equipment safety and compliance.
And I kept hearing about these huge fines we could get… It was overwhelming.
I just needed the answer to one question: As a contractor, what do need to be MSHA compliant?"

Piper Heihir
HR Manager, Swan Electric
You're Not an MSHA Expert! You need Help From an MSHA Expert
Kim Redding and MSC have the Experience and Resources to get a Busy Contractor (like You!) MSHA Compliant.
Would you like to Learn exactly what contractor MSHA compliance requires?

Need to get your employees MSHA compliant in a hurry?

Need to get up to speed on the MSHA Basics?
Kim is a skilled trainer & knows how to convey the right message to employees regarding safety and compliance.

Mike Heenan
Shareholder at Ogletree Deakin
With MSC's MSHA Part 46 Training You Won't Worry:
If you've correctly completed your paperwork
If you've covered the right Training Topics
If you're taking the right MSHA course
If you've completed annual refresher training within the required time period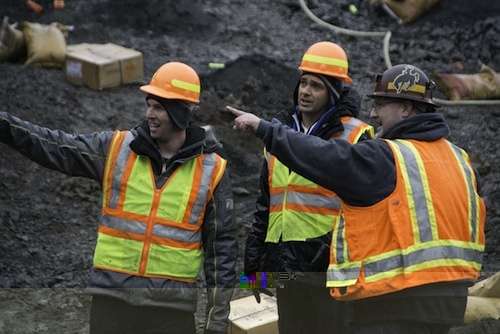 …because a former MSHA inspector has specifically designed the program for MSHA compliance.
"We're new to working on mines so we loved how the Mine Safety Center's system did all our training paperwork for us."
Michelle McCoy
Program Specialist, UIC Inc.
See 60 Seconds on How MSC's MSHA Training Can Save You Time and Money
Mining Contractors – Get Legal Now So You Can Get Back To Your Job
Meets All MSHA Part 46 Training Requirements.
Money Back Guarantee