Kim Redding and The Mine Safety Center
Kim Redding started working at a mine right out of high school. He would probably still be working there is he hadn't had a serious, life-changing incident.
Since then, Kim has dedicated his life to improving safety for miners and contractors at sites across the country.
Through his career, Kim has become a safety advocate – an MSHA inspector – and founded N-Compliance, Inc.
He is a trusted consultant to over 390 mines, mining contractors (and even a few major TV networks).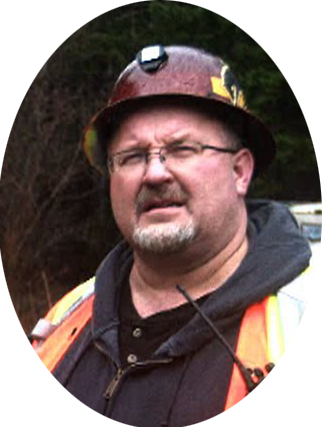 Sign Up For Kim Redding's Free Resources
Kim Redding's clients benefit from the experience he gained writing MSHA tickets. He knows what MSHA is looking for and some of the tricks they use.
As Kim got busier he noticed his client's time and resources limited the number of people he could impact. That's when he started looking for a way to train more than just the workers in a single room.
"My company hired Kim Redding to help me with [meeting] MSHA requirements… He is first and foremost, a Safety Professional who cares for people and is not in business just for the money. Kim is an expert in his field, a great person, and I admire his character and business ethic."
Michael Parker CSP, CHST
Safety Consultant at On CallSafety, LLC
Kim Redding and The Mine Safety Center
By offering training online Kim can improve safety at more sites and companies than he can individually.
Delivering training online also allows Kim to offer world-class training at a significantly reduced rate.