MSHA Training for Salesmen is Required if you Enter a Mine Site
You're traveling all the time – working hard for increase sales
And on top of that, now you need to get MSHA training
Do you really want to add more travel (away from potential sales)
so you can sit in a windowless room all day?
No Way
This is the 21st century
There's a better way to complete your MSHA requirements:
On your schedule
At your own pace
Anywhere you have an internet connection
Without the paperwork headaches
Part 46 MSHA Training That's Ready Whenever You Are
Online Part 46 MSHA training from the Mine Safety center is available On-Demand, 24/7 and can be completed at your own pace.
Have 10 minutes to kill at a Starbucks?
A meeting got pushed back?
Finished up early for the day?
Knock out a few MSHA Training modules
Trusted By Companies Large & Small




With MSC's MSHA Part 46 Training You Won't Worry:
If you've correctly completed your paperwork
If you've covered the right Training Topics
If you're taking the right MSHA course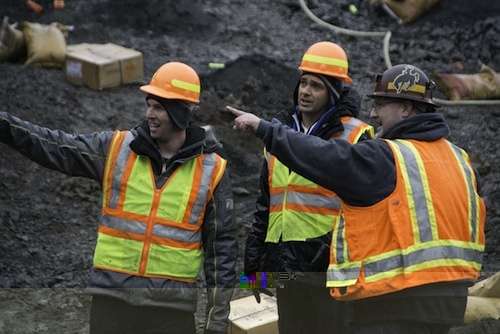 …because a former MSHA inspector has specifically designed the program for MSHA compliance.
"We're new to working on mines so we loved how the Mine Safety Center's system did all our training paperwork for us."
Michelle McCoy
Program Specialist, UIC Inc.
See 60 Seconds on How MSC's MSHA Training Can Save You Time and Money
Frequently Asked Questions
What if I have employees that need New Miner & Annual Refresher?
Mix and Match MSHA training as you need it. New Miner, Annual Refresher and Newly Hired Experienced Miner training can all be assigned individually.
Is There A Contract?
The standard plan is pay as you go. Only get the training your company needs. And there's no time limit to finish the training.
Do we need a computer for each trainee?
No. You can take the training in a group with one computer. Employees can also complete the training on their personal computers.
Can we stop in the middle of a section?
There are designated bookmarks within the training. The system will bring you back to the most recent bookmark if you close the training in the middle of a module.
Get Legal Now So You Can Get Back To Your Job
Meets All MSHA Part 46 Training Requirements.