Buying & Assigning Seats with an Existing Log in
Updated on January 20, 2020 by MSC
---
If you already have an account with Mine Safety Center but you want to buy more training, this guide will walk you through the process of adding a credit card, buying seats, and assigning those seats to users. Contact Mine Safety Center if you have difficulty.
Adding a Credit Card
Login to the training portal. Press My Account button in the upper right corner to open a drop down menu. Select the Payment Information option.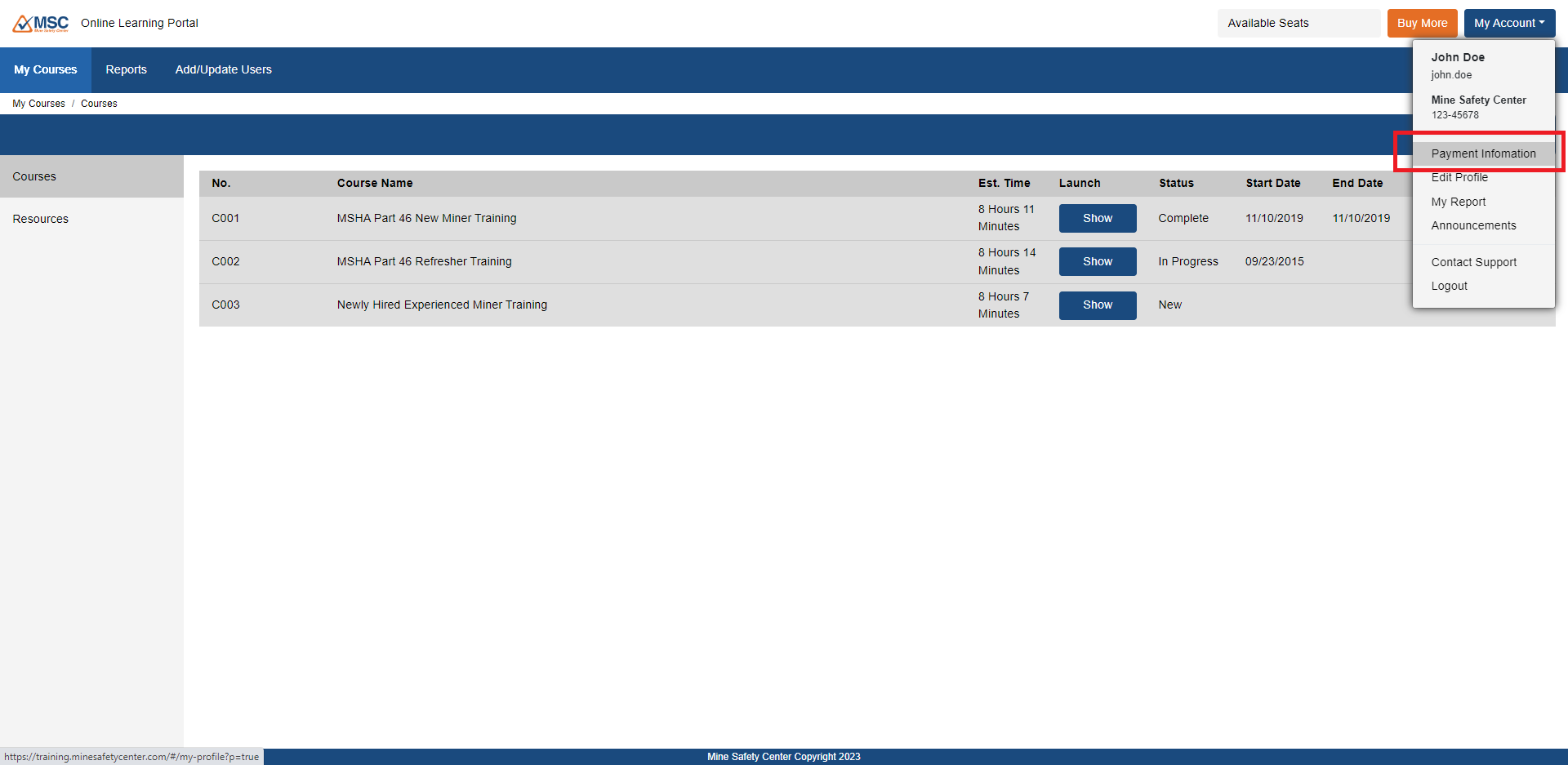 In the Payment Information section on the My Profile page, press the Add Card button on the right side.
In the form, enter the required credit card information and press save.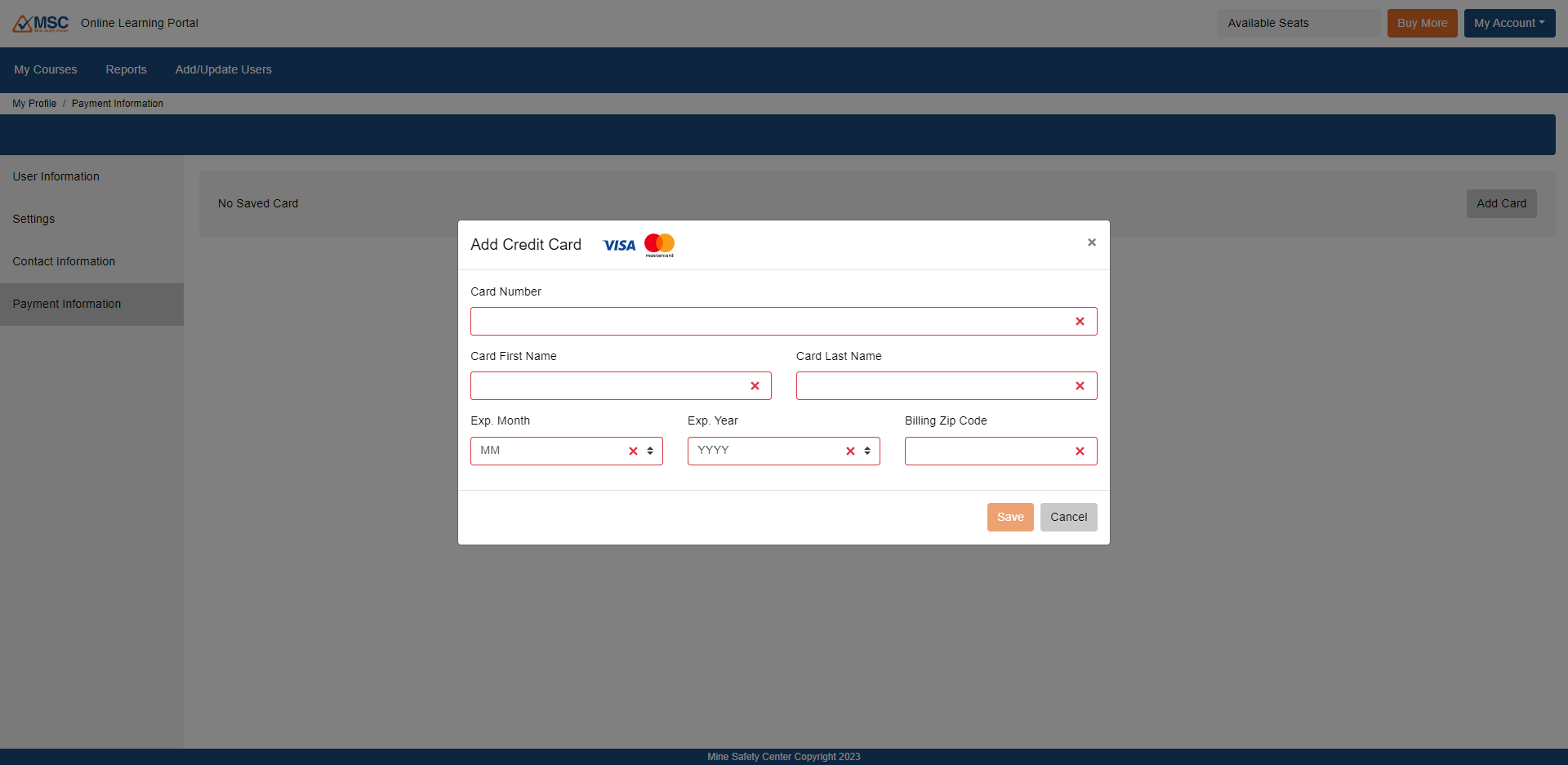 Buying Seats
Press the Buy More button in the upper right corner.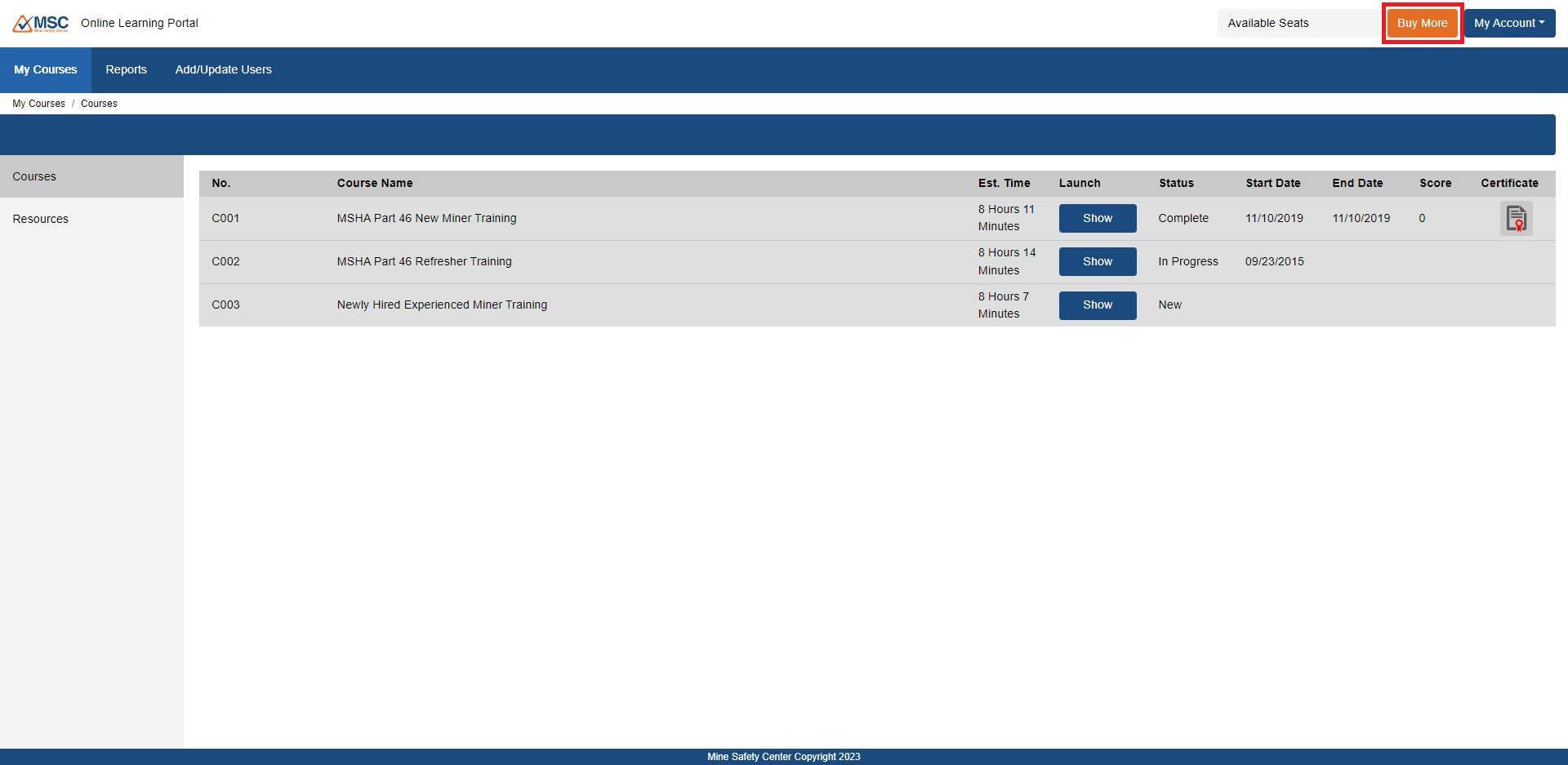 Input the number of seats for each type of training you want to purchase then press the checkout button.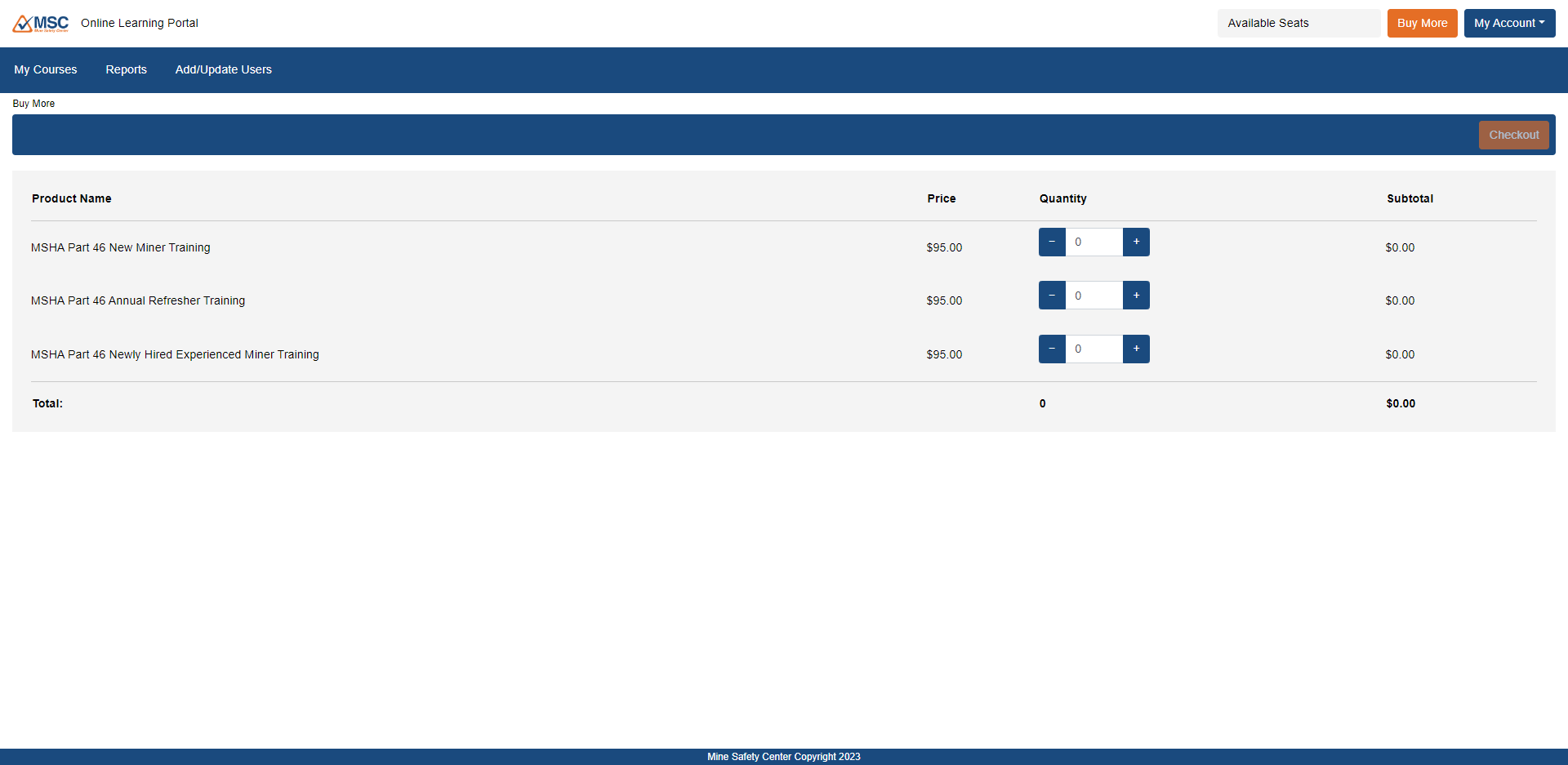 In the pop-up, enter the CVV code for your credit card and press Confirm. An order confirmation screen will display. If you move your mouse over the Availible Seats bar at the top of the page, a detailed count of available seats by product will appear.
Assigning Seats to Users
Navigate to Add / Update Users in the main menu. From here you may create new user profiles or assign seats to existing users.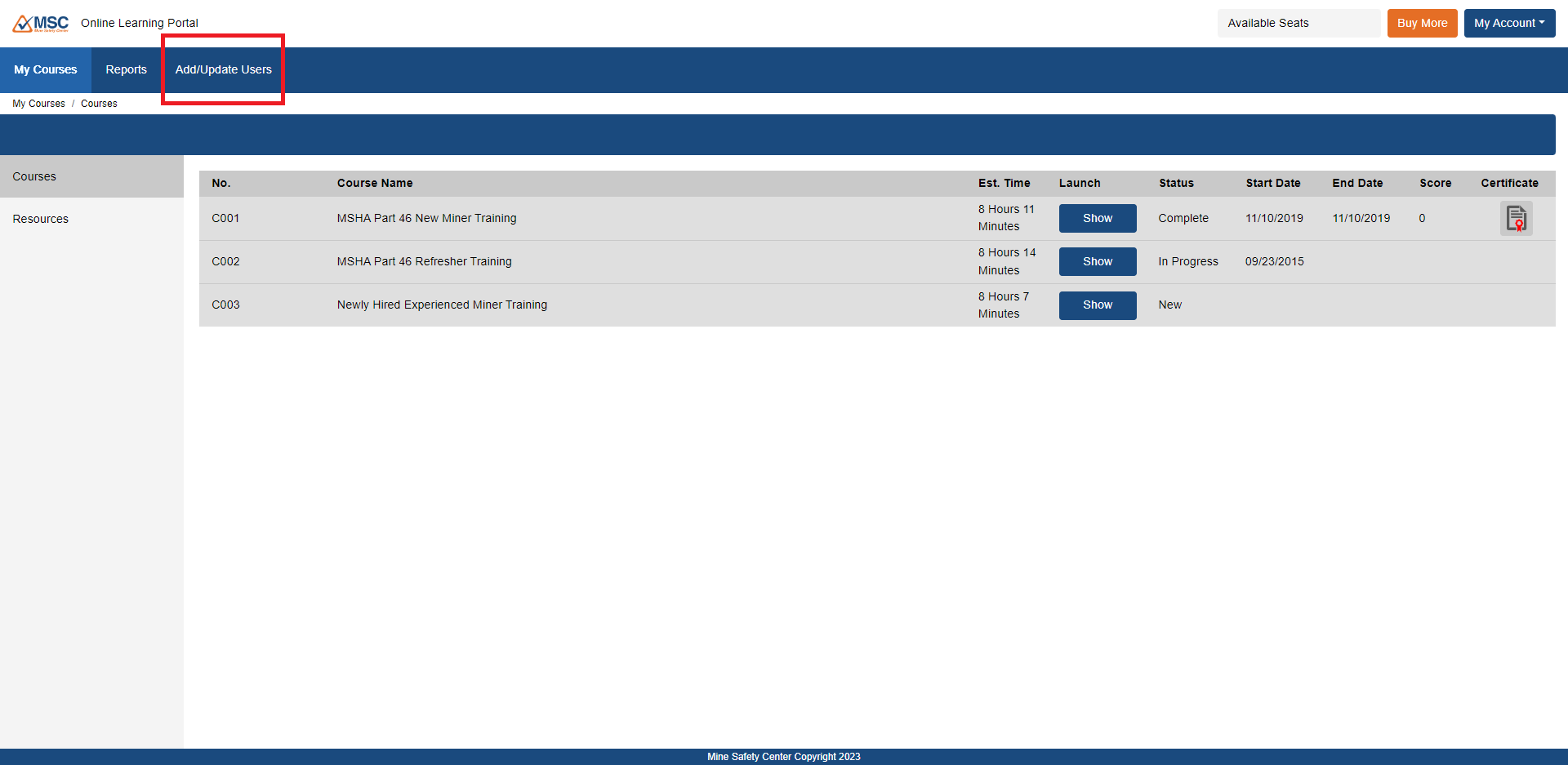 Adding New Users
Press the New User button. On the next screen, enter the following requiring information:
Username
First Name
Middle Name – MSHA regulations require a full first, middle, and last name on training certificates. Failure to include a middle name could result in a fine
Last Name
Trainings
Companies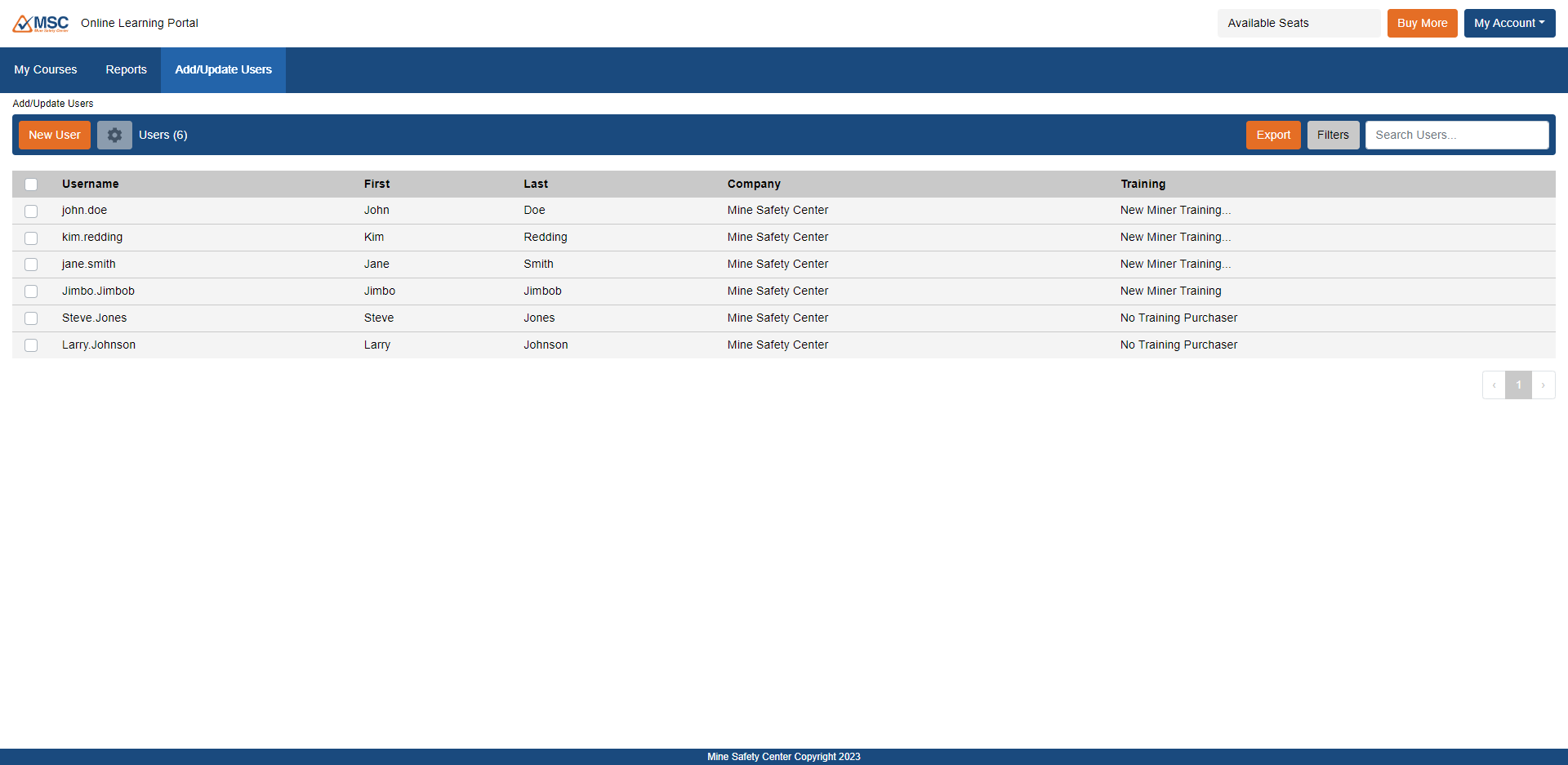 Upon pressing Save, the user will be created and the open seat will be used.
Assign Seats to Existing Users
Locate the desired user in the table and click on their username. You will be taken into their user profile.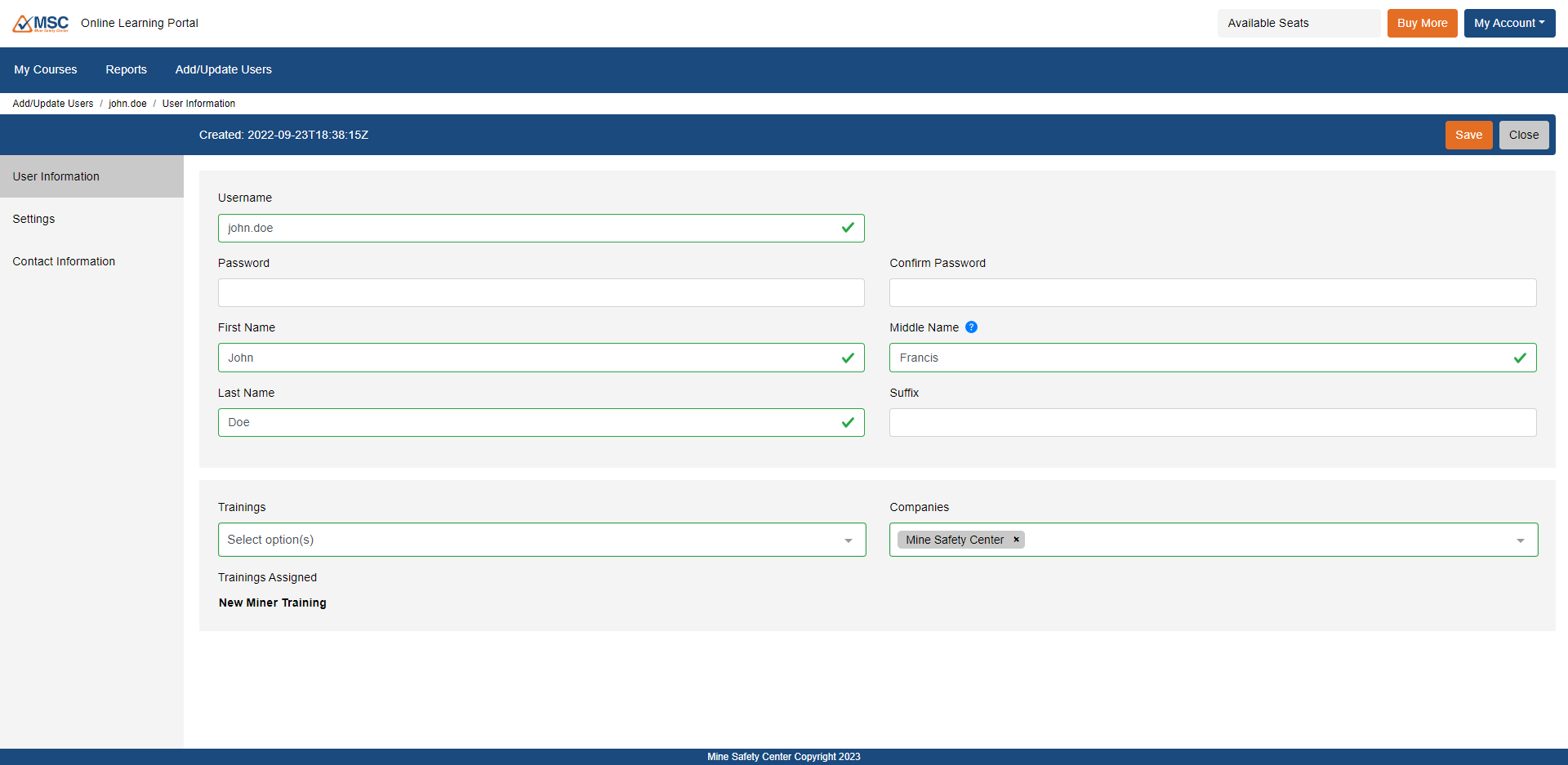 In the Trainings dropdown, choose the training to be assigned to this user. Upon pressing Save, the training will be assigned and the open seat will be used.
Renewing Annual Refresher Training
You may renew Annual Refresher Training for a user under the following conditions:
The user has completed a previous year's Annual Refresher Training
You have one or more un-used seat of Annual Refresher Training
If both conditions are true, a "(Renew)" link will appear beside Annual Refresher Training under Trainings Assigned. Click the link to reset the Annual Refresher Training for the user and to use one open seat.