Editing or Updating MSHA Trainee Info
Updated on April 19, 2017 by Sales Team
---
In order to get the most out of Mine Safety Center's automatic certificate features, you need to complete information for each trainee profile, including:
Full name as it appears on a trainee's birth certificate including middle name (not just an initial) and any suffixes (Jr. etc.) if applicable
The address of the location where the majority of training will take place
The name of the training location. Is that location your office, their home, or some other location?
It's a good idea to gather all this information before you begin updating your trainee profiles.
How To Update or Edit MSHA Trainee Profiles
Log in to the Mine Safety Center training portal
Navigate to Add / Update Users in the main menu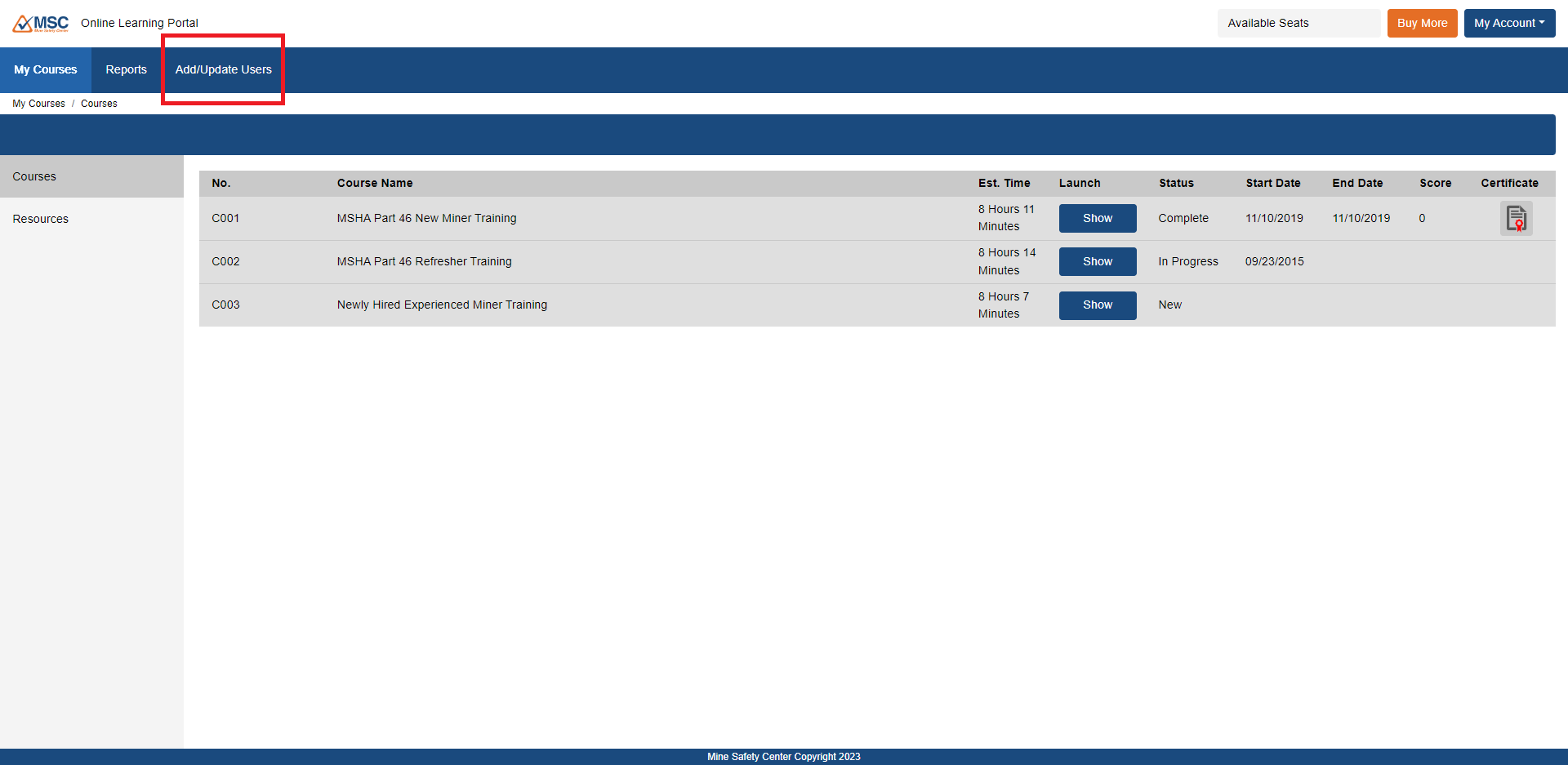 Use the search box, filters options, and/or page navigation to locate a specific trainee. When located, click on their username, first, or last name to edit there profile.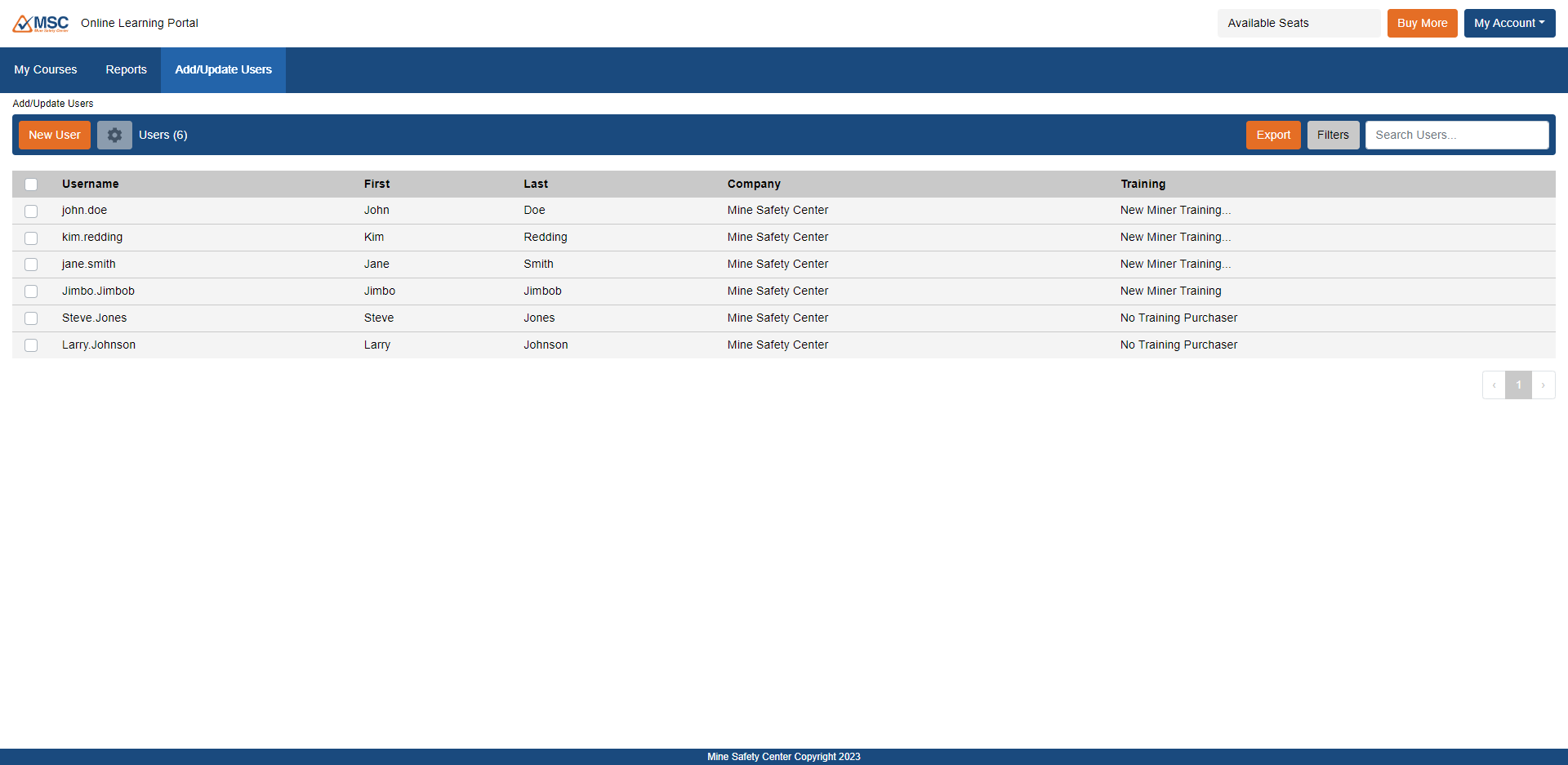 Your can update their full name in the User Information section.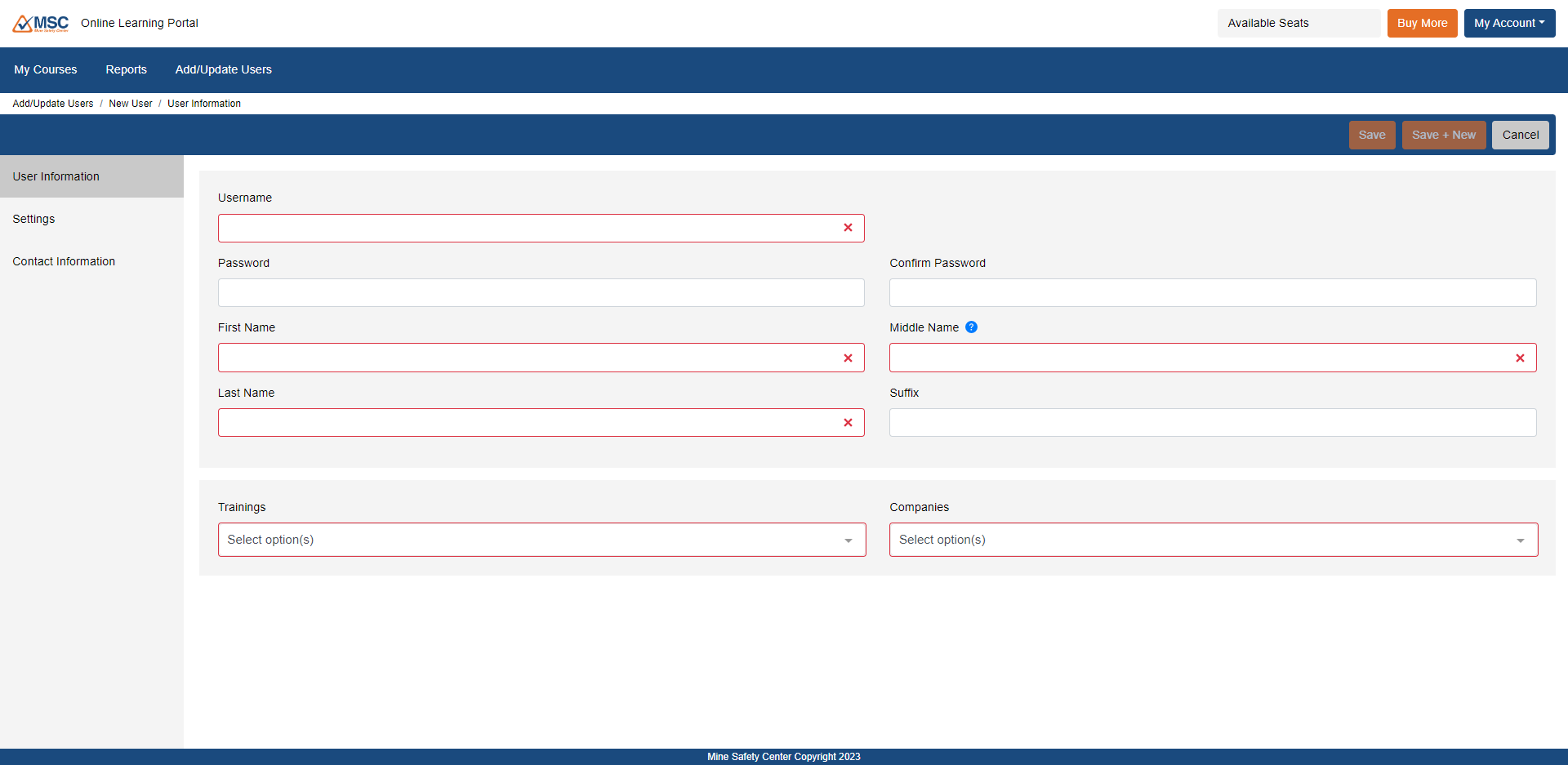 And their address information in the Contact Information section.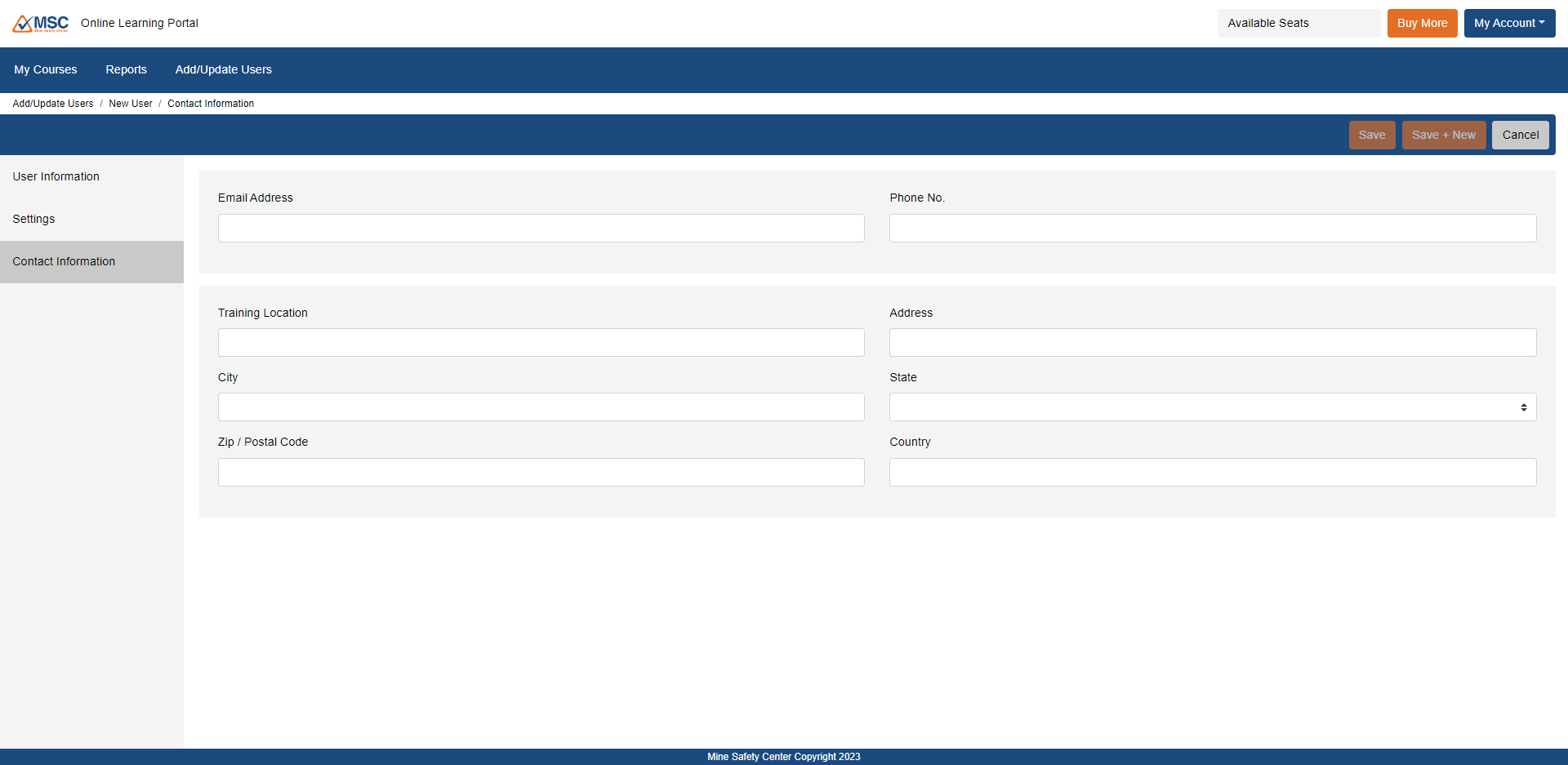 Press the Save button when you are done making changes.