The Mining Industry In The U.S. Just Concluded Its Safest Year Ever
Preliminary statistics released by MSHA the afternoon of Thursday, April 7 show that 2015 was the safest year ever in the U.S. mining industry. This closely mirrors the fatality analysis I conducted earlier this year. Mining deaths are down across the board and have been trending that way for decades.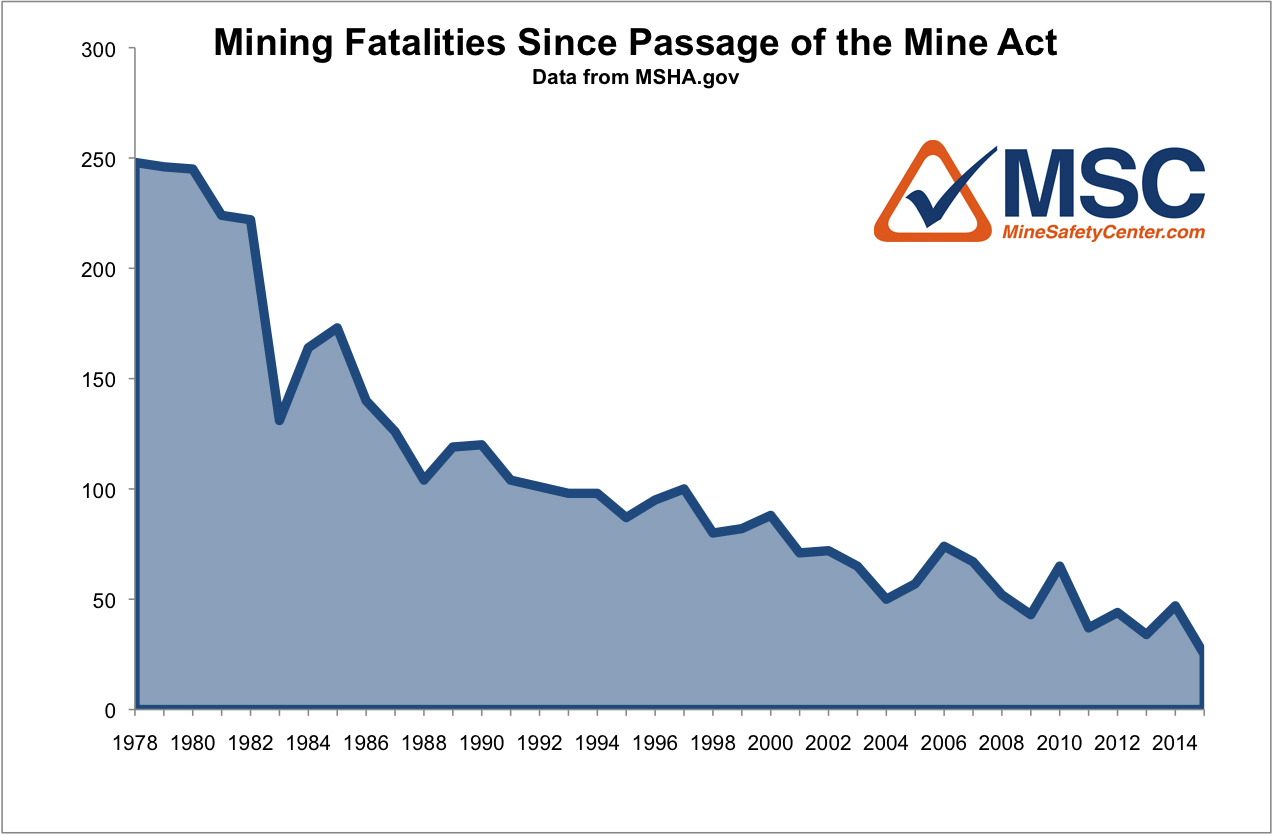 "In 2015, 28 miners died in mining accidents, down from 45 in 2014," says Amy Louviere, MSHA's media contact, in the press release.
But the announcement also released more granular data for 2015 than was previously available. This data allows an in depth analysis of the injury rate and total number of injuries. Ms. Louviere continued:
These rates are calculated based on hours of miners' exposure, a relative measure taking into account recent employment changes in the mining market. The fatal injury rate, expressed as reported injuries per 200,000 hours worked, was the lowest in mining history for all mining at 0.0096.
Take a look at the progress on this key statistic over the last few years: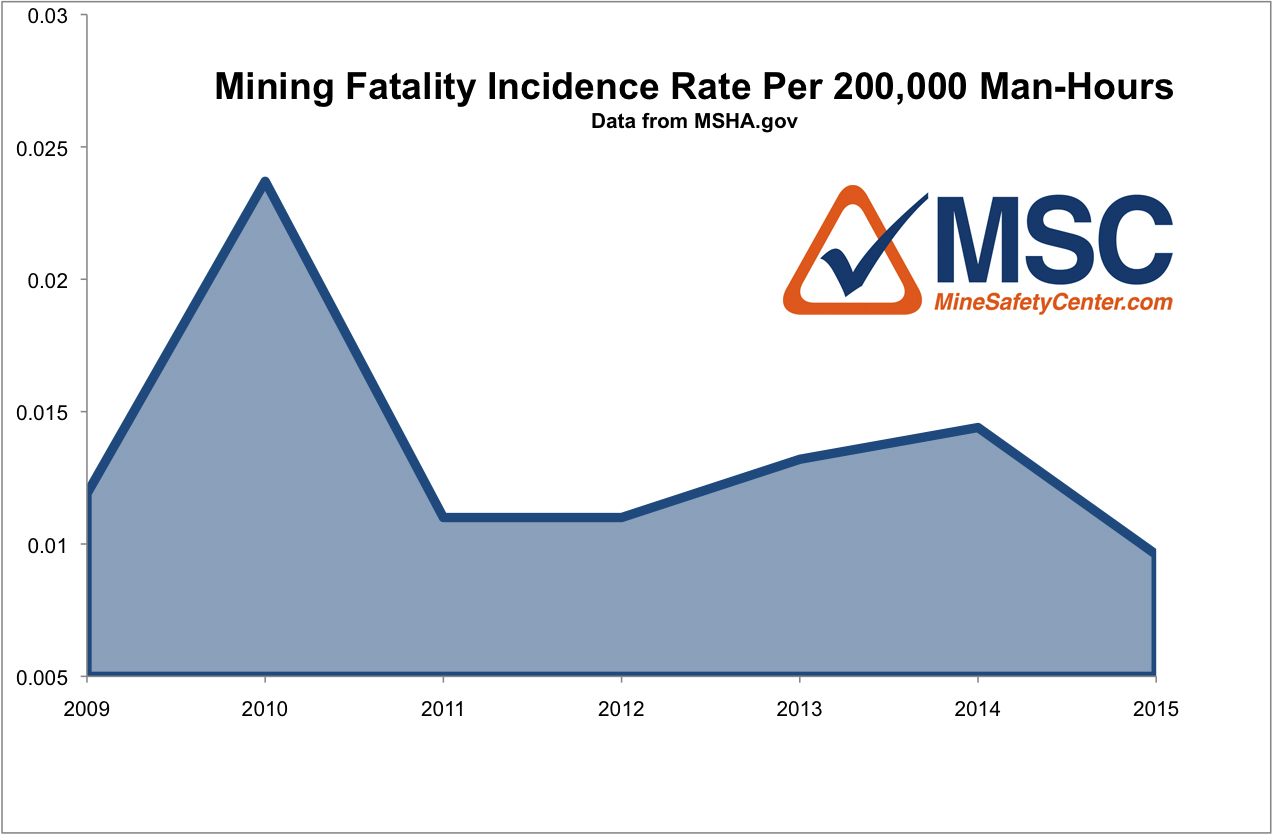 Mining Industry Injuries Down
But even more impressively, the mining injury incidence rate (again per 200,000 man-hours) dropped significantly. According to Ms. Louviere, "the all-injury rate – reported by mine operators – also dropped to a new low in 2015 at 2.28."
Not only are less injuries leading to fatalities, there were also less injuries. Period.
Look at the trend over the last few years. This is outstanding progress: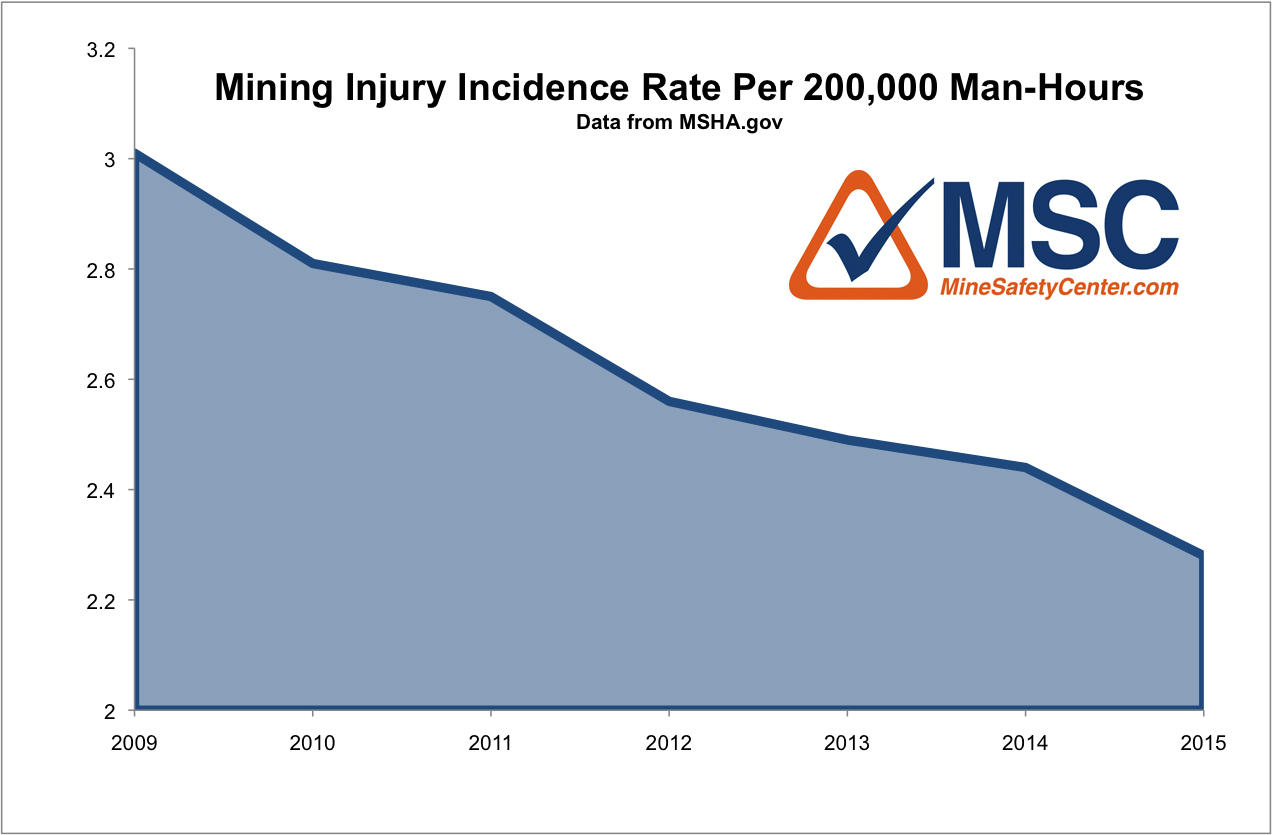 The injury incidence rate is down 25% since 2009.
What does the injury rate translate to in actual numbers? After consulting this very cool incidence rate calculator (and brushing up on a little Algebra) I was able to figure out the total number of hours worked and injuries.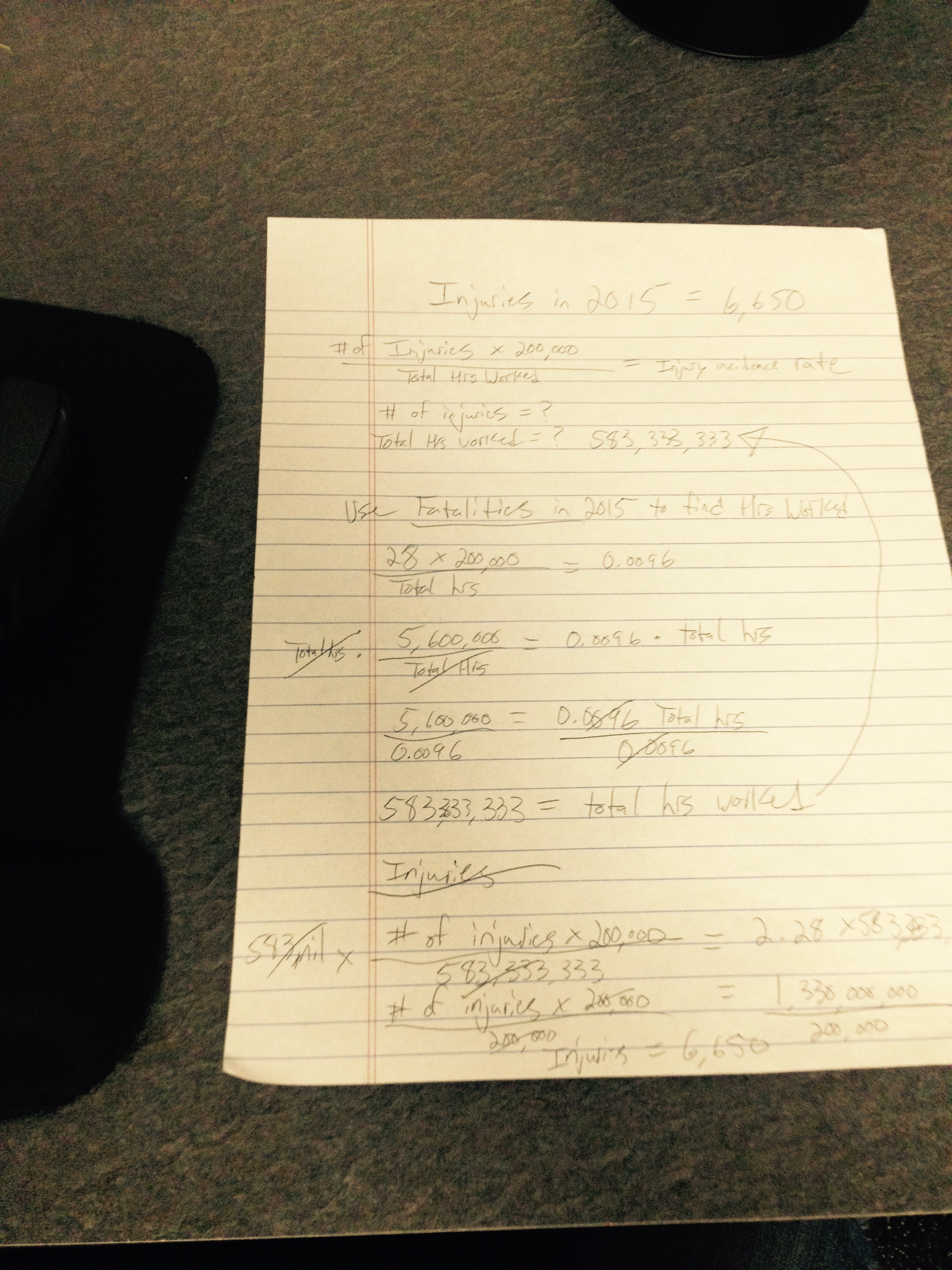 The mining industry combined for a total of 583.3 million man-hours in 2015. During that time, 6,650 total injuries occurred. Again, this number of injuries is a significant drop off. So while man-hours were down 7% from 2014 to 2015, the number of injuries dropped an impressive 13%.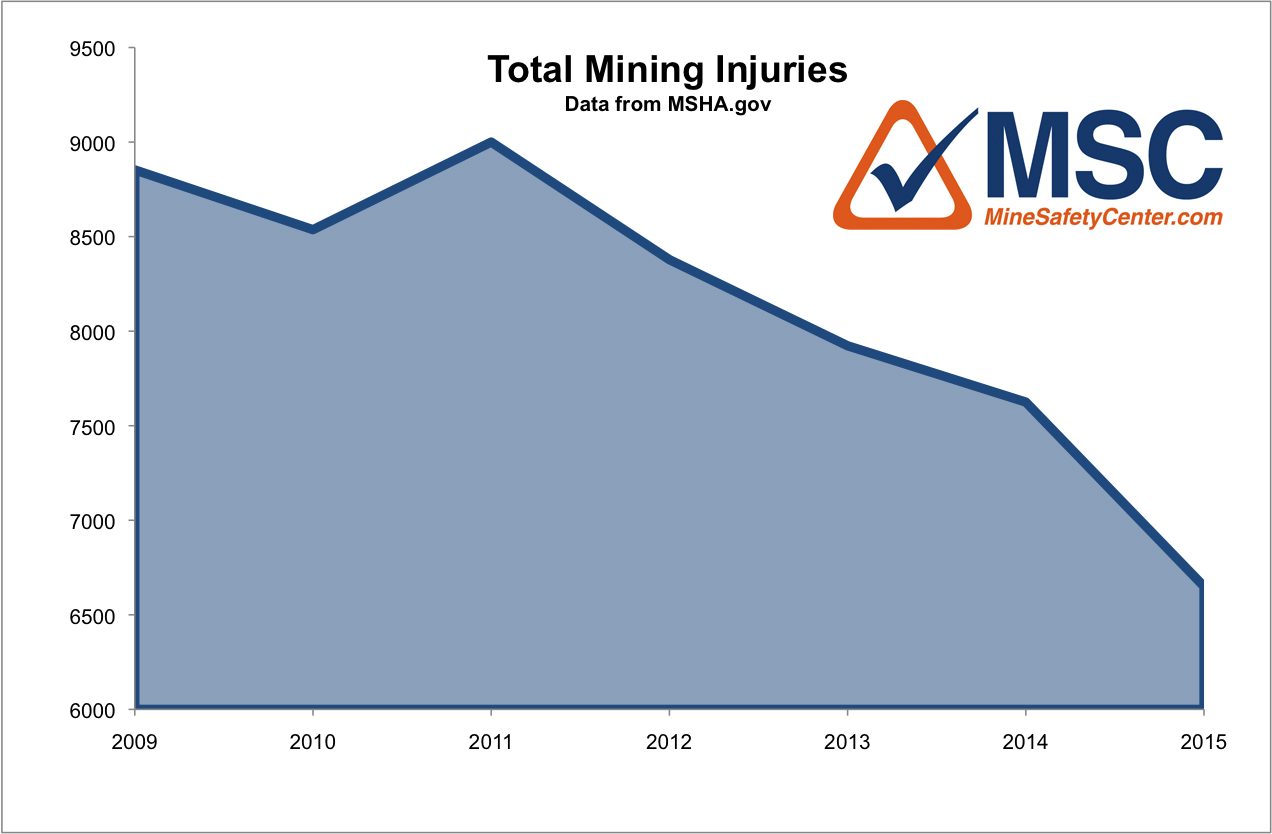 Mining Industry Contractor Safety
Contractor fatalities were also down. In 2015, 8 contractors lost their lives compared to 12 in 2014. Obviously, a single loss of life is too many but a downward trend is great news. Unfortunately, MSHA doesn't release the Total Injury Rate for Contractors.
The spike in overall fatalities and particularly contractors caused MSHA to declare a surge in the M/NM sector. These trends are promising but don't look for MSHA to pull back their enforcement any time this year.
"The progress we made in 2015 is good news for miners and the mining industry. It is the result of intensive efforts by MSHA and its stakeholders that have led to mine site compliance improvements, a reduction of chronic violators, historic low levels of respirable coal dust and silica, and a record low number of mining deaths," said Joe Main, assistant Secretary of Labor for Mine Safety and Health.
In other words, expect MSHA to continue their recent uptick in enforcement and inspections across the mining industry.
MSHA Fines Down
There is also another surprising piece of information in the article that could potentially be overlooked. The amount of MSHA fines is trending down. MSHA doesn't count contested fines in these statistics which leads to artificially low numbers (MSHA reported $62.3 million collected for 2015, a giant drop from the $95 million average in 2013 and 2014.) So as cases wrap up, the total for 2015 will increase. But even if we throw out the artificially low 2015 numbers, the trend is still there. Even with this drop, MSHA inspectors still have a few tricks they like to try.
The most MSHA fines collected in a year occurred in 2010 with $162.8 million dollars. But since 2012, the trend has been decidedly downward.
This is good news for an industry that has had a very hard year. Safer mines and fewer fines? That's something the mining industry and MSHA can both get behind.
Let's work towards continuing both trends in 2016.

MSHA Safety Hazard Alert
Late yesterday afternoon Neal Merrifield distributed yet another MSHA Safety Hazard Alert. He begins:
Since 2008, six persons have died at metal and nonmetal mines in accidents involving large diameter plastic pipe.  Two delivery truck drivers were killed while their flatbed trucks were being unloaded at the mine.  In both cases, an unsecured section of pipe rolled from atop the truck's load of pipe, fell and struck the driver as he stood nearby.  Two pipe crew supervisors, one a contractor, died while connecting sections of pipe using excavators and lifting straps to support and position the pipes.  One died when the pipe slipped out of the strap and struck him; the other was killed when the pipe sprung out of the positioning cradle and struck him.  A pipe foreman and a contract laborer were killed when they were struck or crushed by the pipe while assisting excavators re-position long sections of pipe using lifting straps.
Again, MSHA mentions their increased use of walk and talks, however this time without a veiled threat:
MSHA plans again this month to continue walk and talks at mine sites and enlist the assistance of mines, miners and mining industry groups in the effort to raise safety consciousness, stay safety-vigilant 24/7 and send miners home every day at the end of their shift.
That's a sentiment we can all get behind. Though there were too many tragic deaths last year, 2015 was overall the safest year ever for the mining industry.
The alert also included some practical information.
MSHA standards require that materials not be stacked in a manner that creates a fall-of-material hazard, that taglines be attached to loads that may require guidance or steadying while suspended, and that hitches and that slings used to hoist materials be suitable for the particular material handled. 
Our Recommended Best Practices – Lifting and Handling Plastic Pipes
Here are some best practices for lifting large objects of any kind with a few specific to plastic pipes:
Task train all persons prior to performing work.
Secure loads on trucks, forklifts and cranes.
Establish and discuss safe procedures before beginning work. Identify and control all hazards with the work to be performed along with the methods to properly protect persons.
Ground personnel should be highly visible. Unauthorized persons should be kept clear of the area. Examine work areas during the shift for hazards that may be created as a result of the work being performed.
Verify slings are in good condition and securely attached before beginning a lift.
Stand clear of items of massive weights having the potential of becoming off-balanced while being loaded or unloaded.
Use taglines of sufficient length to adequately protect persons.
Keep pipes as straight as feasible to avoid any spring-like motion.
Evaluate the stability of the material before unfastening a load. Pay particular attention to loads that may have shifted or become unstable during transport.
To prevent pipes from falling when the load is unfastened, secondary supports (such as side stakes) may need to be installed before the load.
Unload materials on level ground and in a safe, controlled manner.
Monitor personnel routinely to determine that safe work procedures are followed.
For more detailed information you can consult this post from North American Pipe Co.
A number of MSHA safety hazard alerts have been issued to open 2016. Now is the perfect time to conduct a thorough examination of your operation and equipment. Ensure everything is MSHA compliant and in working order before operations ramp up in the spring.
Never miss an MSHA enforcement initiative again. Sign up to have MSHA and industry updates sent right to your inbox.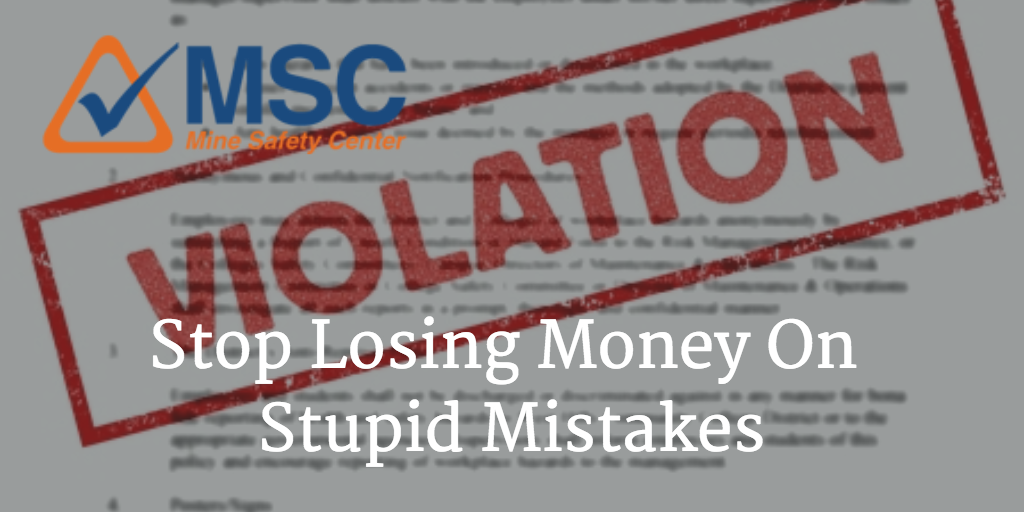 MSHA Part 46 New Miner Paperwork
Now that you've completed your MSHA Part 46 New Miner training there's one last step before certification. The paperwork. It seems like a formality but did you know each and every box on that certificate is a potential $100 fine?
But with MSHA a fine isn't just a fine. If you get too many fines in one year you can be put into the Patterns Of Violations (POV) protocol, greatly increasing the risk of significantly escalated fines.
The good news is most common mistakes are easy to spot and avoid once you know how to complete MSHA Part 46 New Miner paperwork. What is the most common paperwork mistake?
The Most Common Mistake
The most common mistake is so simple to fix it's almost silly. It's filling in your name correctly. What do you usually fill in?

First name and last name, right? Unfortunately that could be a costly misunderstanding. The directions say "Full Name" and MSHA means it. We always tell clients to write your name exactly as it appears on your birth certificate, which includes your full middle name.
If you have 6 names or a suffix like Jr. or Sr. on your birth certificate, you must include them.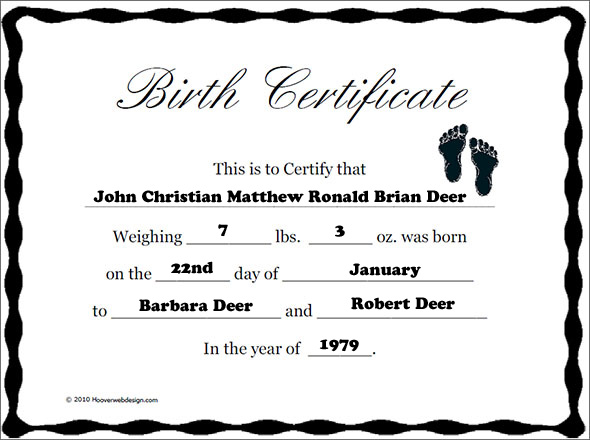 Simple as that.
Completing The Paperwork
Below is my free guide to correctly completing your MSHA Part 46 New Miner Certificates. Click through or download the powerpoint below for the rest of the steps to filling out your MSHA Part 46 New Miner paperwork.
If you would like more free resources check out the rest of our blog, download your free Contractor Success Kit Ebook, or sign up for an intro to MSHA regulations email course.

MSHA Confined Space Enforcement To Increase Dramatically
I just received an alert on MSHA confined space enforcement that needed to be passed along. Due to recent serious injuries and fatalities MSHA will be "placing special emphasis on enforcing its standards related to entering bins, hoppers, silos, tanks, and surge piles… by focusing additional resources on increased enforcement attention, education and outreach, including walk-and-talks," said Neal Merrifield.
This MSHA confined space enforcement emphasis is just the latest in a long line of MSHA attempts to increase mine safety through fines and enforcement. The mining community needs to prepare for the imminent increase in MSHA enforcement. To help mines and mine contractors get ready and keep workers safe we're offering our full Intro to MSHA Confined Space training for free.

The following is the full letter regarding the MSHA Confined Space Entry Alert from MSHA M/NM Administrator Neal Merrifield. All emphasis is added.
Unsafe work in confined spaces has led to miner deaths and injuries in the metal and
nonmetal mining industry. Recent tragic incidents include: a fatality while cleaning the
inside of a tanker railcar and a miner being severely burned during maintenance inside
a baghouse screw conveyor hopper. To address these regrettable occurrences and
help prevent similar instances in the future, MSHA will be placing special emphasis on
enforcing its standards related to entering bins, hoppers, silos, tanks, and surge piles.
MSHA and the Industrial Minerals Association-North America (IMA-NA) have engaged
the issue of confined spaces as a project within the Alliance between the two
organizations. We recommend conducting a hazard assessment and implementing a
permitting system as part of a safe entry standard operating procedure (SOP).
Many mining and milling workplaces contain areas that are considered "confined
spaces" because, while they are not necessarily designed for people, they are large
enough for workers to enter and perform certain jobs. A confined space also has limited
or restricted means for entry or exit and is not designed for continuous occupancy.
Confined spaces include, but are not limited to, tanks, vessels, silos, storage bins,
hoppers, vaults, pits, manholes, tunnels, equipment housings, ductwork, pipelines, etc.
Metal and Nonmetal (MNM) regulations related to confined space that MSHA enforces
include: 30 CFR §§56/57.5001(a); 30 CFR §§56/57.5002; 30 CFR §§56/57.5005(c);
30 CFR §57.5015; 30 CFR §§56/57.14105; 30 CFR §§56/57.15005; and
30 CFR §§56/57.16002.
These standards regulate hazardous atmospheres; material that has the potential to
engulf an entrant; walls that converge inward or floors that slope downward and taper
into a smaller area which could trap or asphyxiate an entrant; and any other recognized
safety or health hazard, such as unguarded machinery, exposed live electrical wires, or
high heat.
Because confined spaces are potentially dangerous, employers should evaluate all
confined spaces in which their employees work to determine whether hazards exist or
whether the work to be done in the space can create hazards. MSHA will place special
emphasis on confined spaces over the next several months by focusing additional
resources on increased enforcement attention, education and outreach, including walk-
and-talks. We are encouraging the mining industry to do the same. MSHA will provide
the mining industry with additional information on the importance of having an effective
MSHA Confined Space Entry program. Please make sure that information gets distributed.
MNM inspectors, joined by Coal inspectors and Educational Field and Small Mines
Services personnel will be visiting mines, calling attention to these potentially hazardous
conditions and discussing safe work practices with miners. Please join MSHA and
IMA-NA in this special safety outreach and help us spread the word to the miners at
your operations. This is the time to be proactive. Assure that an effective Confined
Space Entry program is implemented, that miners are trained on program specifics and
are task trained to recognize and avoid hazards, so they can go home safe and healthy
at the end of each shift.
A link follows to an MSHA Confined Space Entry Alert recently published on MSHA's website:
http://www.msha.gov/Alerts/confined-space-entry-ha1109.pdf. Also, for more
information on the confined space mining deaths that have occurred since October 2013 and
Please use the photos and descriptions to prompt discussions about fatalities and how to prevent them.
MSHA Part 50 Compliance Will Be Heavily Scrutinized
MSHA Part 50 enforcement will be significantly increased starting today. In a previous blog we discussed how MSHA will increase the number of inspectors and inspections at metal/non-metal mines with a heightened focus on smaller "mom and pop" mines.
In recent weeks, MSHA Part 50 enforcement of Accident Reporting has also increased. MSHA believes there has been underreporting of accidents and injuries. To back up these claims, inspectors have begun to go through workman's compensation paperwork. If MSHA finds a serious accident that wasn't reported in 15 minutes they will issue a ticket of $5000 to $60,000.
What accidents or injuries fall under the MSHA Part 50 Immediate notification requirement? According to 30 C.F.R. § 50.10 operators "shall immediately contact MSHA at once without delay and within 15 minutes at the toll-free number, 1-800-746-1553, once the operator knows or should know that an accident has occurred involving:
A death of an individual at the mine;
An injury of an individual at the mine which has a reasonable potential to cause death;
An entrapment of an individual at the mine which has a reasonable potential to cause death; or
Any other accident.
The language "any other accident" is ambiguous but MSHA goes on to define an accident as:
A death of an individual at a mine;
An injury to an individual at a mine, which has a reasonable potential to cause death;
An entrapment of an individual for more than 30 minutes or which has a reasonable potential to cause death;
An unplanned inundation of a mine by a liquid or gas;
An unplanned ignition or explosion of gas or dust;
In underground mines, an unplanned fire not extinguished within 10 minutes of discovery; in surface mines and surface areas of underground mines, an unplanned fire not extinguished within 30 minutes of discovery;
An unplanned ignition or explosion of a blasting agent or an explosive;
An unplanned roof fall at or above the anchorage zone in active workings where roof bolts are in use; or, an unplanned roof or rib fall in active workings that impairs ventilation or impedes passage;
A coal or rock outburst that causes withdrawal of miners or which disrupts regular mining activity for more than one hour;
An unstable condition at an impoundment, refuse pile, or culm bank which requires emergency action in order to prevent failure, or which causes individuals to evacuate an area; or, failure of an impoundment, refuse pile, or culm bank;
Damage to hoisting equipment in a shaft or slope which endangers an individual or which interferes with use of the equipment for more than thirty minutes; and
An event at a mine which causes death or bodily injury to an individual not at the mine at the time the event occurs.
Additionally, "injuries not related to one of the twelve types of accidents mentioned in 30 C.F.R. MSHA Part 50 (50.2(h)), such as ordinary sprains, strains, minor cuts, minor burns, bruises or other injuries that are not life-threatening, do not require immediate notification. These types of injuries should be reported via the 7000-1 form under MSHA Part 50 regulations."
What can you do to stay MSHA compliant and protect your company?
First and foremost everyone on your site needs to be prepared. Put standard operating procedures in place and practice those procedures. Everyone on site, including contractors, must know the physical address of the mine so they can call 911 and bring help as soon as possible.
Second, all employees must know the next steps to take in the event of an accident. Do they have first aid training? Do they have a first aid kit? Will they be able to care for someone until paramedics arrive?
Finally, you need to follow regulations and report all accidents as defined by MSHA Part 50 within 15 minutes of their occurrence.
If you have questions regarding accidents you may have had, you can email MSC at sales@minesafetycenter.com or call 602-956-6959 ext. 23. We may be able to help.