Updated on July 21, 2016 by Sales Team
---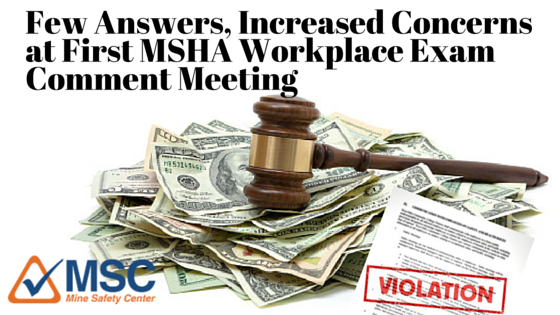 Newly Proposed MSHA Workplace Exam Law is Unnecessary, Counterproductive, and Ineffective. The Good News? We Can Still Stop It.
MSHA is pushing for new, unnecessary rules again. This time they're holding public comment meetings for a potentially disastrous MSHA workplace exam law.
The proposed rule change was immediately met with a chorus of skepticism from industry leaders when it was introduced last month.
MSC co-founder, Kim Redding, attended the first public comment meeting in Salt Lake on July 19th with a representative of our partner organization CalCIMA. Both experts had an opportunity to ask questions in an attempt to clarify potential troubling points within the proposed rule change. Kim's goal was to discern the agency's goals and motives in pushing for the new MSHA workplace exam law.
Continue Reading