What is an MSHA Competent Person?
Updated on July 14, 2016 by Sales Team
---
MSHA requires a "competent person" to deliver and sign all Part 46 training and paperwork. But that raises a lot of questions with very few clear answers. What exactly does "Competent Person" mean? Who decides if someone is competent and how? Does our competent person need to be MSHA approved? Does my MSHA competent person need to provide all of our training?
You'll get an answer below to the most frequently asked Part 46 MSHA competent person questions. And if I don't answer your question, let me know in the comments. I want this article to be as useful for you as possible.
What is the Definition of an MSHA Competent Person?
According to 30 CFR § 46.2 (d), MSHA's Definition of a Competent Person is:
"A person designated by the production-operator or independent contractor who has the ability, training, knowledge, or experience to provide training to miners in his or her area of expertise. The competent person must be able both to effectively communicate the training subject to miners and to evaluate whether the training given to miners is effective."
A bit vague, no? On top of that, there is a completely different (and more strict) set of rules for MSHA Part 48 trainers – more on that later.
Let's get more specific.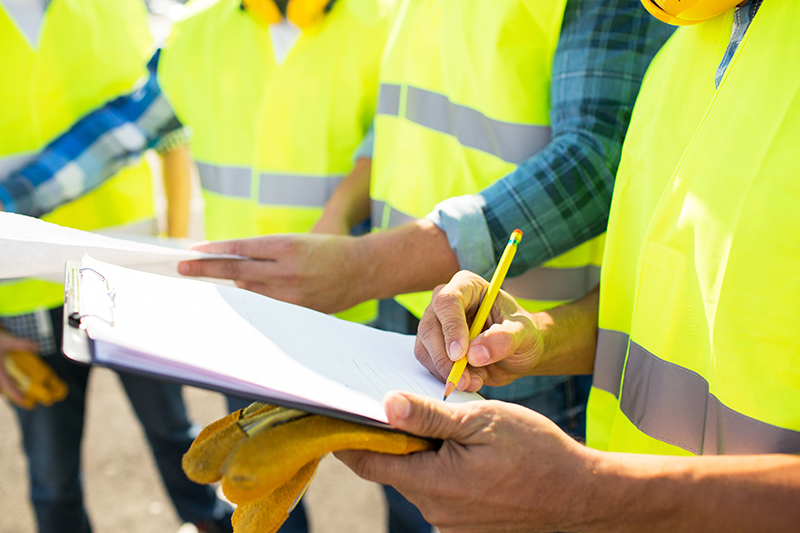 Who decides if a person is qualified to be an MSHA competent person?
According to MSHA, a Competent Person must be "designated by the production-operator or independent contractor." Essentially, management chooses who is a competent person.
What qualifications does a Part 46 MSHA competent person need in order to fulfill MSHA part 46 training requirements?
MSHA says "ability, training, knowledge, or experience to provide training." Basically, do you know the job well enough to teach it to someone else. The competent person can also be overseeing a trainee taking an online MSHA course or watching a mine safety video
When is a competent person required?
A competent person is needed any time a company must complete Part 46 MSHA training. This includes New Miner Training, Annual Refresher Training and even Task and Site-Specific Training.
Does a Part 46 Competent Person need to be "MSHA Approved"?
No, Part 46 (§ 46.4(a)(2) to be exact) does not require MSHA review or approval of any competent person. This is extremely different from MSHA's Part 48 trainer requirements.
How does a company officially designate a Competent Person?
Every company's competent person must be listed in the cover letter of their Part 46 MSHA Safety Training Plan. There is no limit to the number of Competent People a company can list.
Does the Operator or Contractor Need to Explain the Rationale for Choosing an Individual as a "Competent Person" or Justify their Training Background?
No. Part 46 does not require companies to document the background of a competent person. Choosing a Competent Person is left at the company's discretion.
MSHA may question companies "in cases where MSHA has reasonable concerns that an individual designated as a 'competent person' does not have the necessary expertise to instruct or to evaluate the effectiveness of the training." But this is rare.
You know who's qualified at your company. Just use your best judgment.
Does the same standard apply to Part 48 trainers?
No, the competent person standard only applies to Part 46. Part 48 training must be conducted and verified by a trainer with an MSHA Blue Card. A Blue Card trainer goes through extensive testing and must be approved by MSHA to receive their certification.
Only a Blue Card MSHA trainer can sign a Part 48 5000-23 form.
How do I know if I'm on a Part 46 or a Part 48 site? What's the difference between Part 46 and Part 48?
This is one of our most asked questions.
In fact, we get this question so much that we created a tool to get you immediate answers. Just fill out a few simple questions on MSC's free Part 46 or 48 tool and instantly get an expert's answer.
What does the Competent Person need to cover during the MSHA training?
That depends on what type of Part 46 training they're conducting. You can go here for detailed information on MSHA's Part 46 training requirements.
Can a competent person who provides training to miners be credited with the training they provide?
Yes. A competent person can apply any training they instruct toward their own training certification requirements. It may feel weird filling out and then signing your on MSHA paperwork, but the practice is MSHA approved.
Can a contractor list their client, the mine operator, as a competent person?
Yes, in fact many times it's required. Under § 46.4(b), you may arrange with a mine or independent organization to provide all or part of your training, including site-specific hazard awareness training. However, site-specific hazard awareness training must be conducted by an organization that has access to the site and is knowledgeable about the site-specific hazards at the mine.
Section 46.3(b) specifically provides that you must indicate in your training plan the organization and/or the competent person who will provide the training. If a mine is providing the site-specific, they must be listed on your training plan.
Does all of a company's training need to be conducted by the same competent person?
No, and sometimes this won't even be possible. Trainees can get instruction from any number of people as long as the trainer is qualified in the subject and listed as a competent person in the company's Part 46 training plan.
Does a contractor's MSHA Competent Person need to be on site when they're working?
No. The employer must ensure that a competent person performs designated duties defined in 30 CFR § 46.2(b). The employer must also ensure that all employees are trained to recognize developing hazards. The competent person doesn't need to oversee operations.