MSHA Part 46 Online Training Saved This Busy Contractor's Time
Bill McCasey of Swan Electric, Inc. needed MSHA Part 46 Online Training as soon as possible for a job. But they needed a flexible training schedule to avoid shutting down their main business. Swan's manager decided that online training was the fastest, most affordable way to fulfill their training obligations.
Swan needed their MSHA Part 46 online training company to meet 5 requirements:
24/7 access to training that could be done on their schedule
Assistance with MSHA's complex paperwork
Trustworthy, high quality training
Management tools to ensure all their employees finished the training on time
The best value for their money
After thoroughly researching their options, Swan decided the Mine Safety Center's online Part 46 training met all their needs. Why?
Training was available 24/7 to all Swan Electric employees, anywhere with an Internet connection. They could sign up a new employee in less than 5 minutes and start their training any time. Their employees could even stop and start modules as needed. Through MSC's management reporting tools Bill was also able to remotely track his employee's progress to make sure they completed the training on time.
Bill and his employees also took advantage of MSC's Free Automated MSHA Training Certificates. When each employee finished their course, the system automatically completed nearly all of the necessary paperwork and provides employers with electronic training records. This dramatically reduces the opportunity for human error and the MSHA fines that can result.
Bill knew the training covered all the necessary topics to safely be in site and meet requirements because the training was designed by Kim Redding, a former MSHA inspector and top mine safety consultant.
Swan Electric was able to fulfill all of MSHA's part 46 training requirements quickly with zero downtime and correct paperwork.

MSHA Lock Out Tag Out Enforcement Update
More information has come out since last week's MSHA Lock Out Tag Out emphasis announcement.
MSHA inspectors will focus heavily on locking out energy sources before performing any maintenance or repairs. In particular, MSHA singled out 1 mechanical lock out standard and three electrical lock out standards that will be emphasized:
Mechanical Lock Out
30 CFR §56/57.14105 – Procedures during repairs or maintenance
Electrical Lock Out
30 CFR §56/57.12006 – Distribution boxes
30 CFR §56/57.12016 – Work on electrically powered equipment
30 CFR §56/57.12017 – Work on power circuits
MSHA Lock Out Tag Out Inspections
There is only one way MSHA inspectors can check if a company is using proper lock out tag out procedures. When the MSHA inspector shows up (unannounced as always) he will go directly to the motor control center. If any maintenance is in progress he'll be checking for:
All energy sources isolated and locked out
An individual lock for each person performing the maintenance
A lock for which only one person has the key
One tag with the name of every person performing maintenance and the date
Isolating and locking out all energy sources seems to be the largest point of emphasis. In addition to what you're working on, you must lock out any parts or machines or material that could potentially injure. For example, if you're working on a cone crusher you must lock out the crusher itself. But you also need to lock out the belts going to and from the crusher. There's a very good example of this in MSC's Rules To Live By section which is available in our free trial.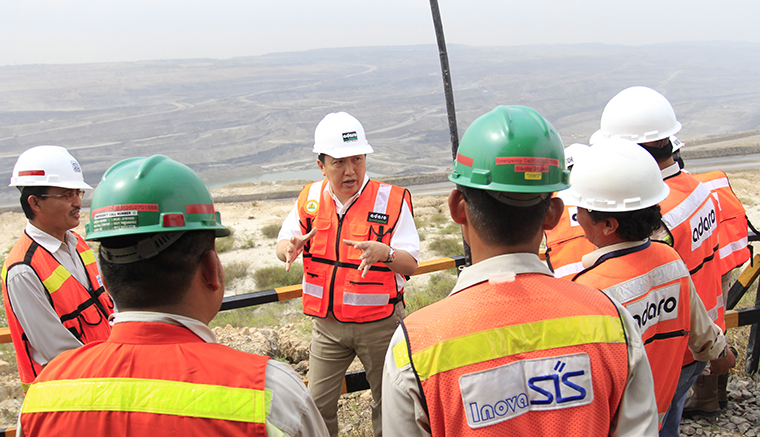 Lock Out, Tag Out, Try Out – Every Time
In a great post, ISHN magazine outlined the most common problems with Lock Out Tag Out. Even after 16 years it's spot on. I would only add one point. While "trying out" isn't required by law, it is a best practice. You can't truly know something is locked out until you've tried to turn it on and nothing happens. As MSHA pointed out in their announcement, "it's not locked out until you've tried it out."
Why do we try out? Our expert Kim Redding was recently consulting at a Cement plant where they needed to replace a belt. Every energy source to the conveyor was identified and locked out; not an easy task when there are over 5,000 breakers in one breaker box. The employees followed every regulation and protocol to the letter. But what happened when they tested their lock out? The belt turned on. Someone had mislabeled breaker, a mistake that seems small until someone's life is on the line. We all know what could have happened if those workers hadn't tested their lock out.
Including where you're working, either the location or equipment, on tags is another best practice. You're not required by law to include this information, but it's a very good idea. It only takes a few extra seconds and could prevent a serious accident.
MSHA lock out tag out enforcement will increase in the coming months. Are you ready? To prepare, you can take our free Lock Out Tag Out module.

Mine Fatalities – 100 Years of Progress
Mine fatalities in the U.S. have dropped precipitously since the first regulatory agency was established in 1910. As 2015 comes to a close let's look back and see the progress in 3 charts. All data comes from MSHA.gov.
The Long View
In 1917, 3,679 men left for work never to return home. The average number of mining fatalities from 2011 to 2015 was 38. While 1 life lost is 1 too many, we must acknowledge the astounding progress in mine safety. Fatalities have decreased nearly 10,000% in less than 100 years.
The sheer number of mine fatalities in the early 20th century is staggering. On average 2866 mining deaths occurred every year between 1915 and 1930, nearly 8 each day. 8 families losing a father, son, or brother every day. That's unimaginable now.
Mine Fatalities After the Mine Act
The Federal Mine Safety and Health Act, or Mine Act, was passed in late 1977. This large and important piece of legislation brought all U.S. mines under federal jurisdiction and implemented a significant number of safety regulations. The Mine Act has far-reaching ramifications throughout the U.S. mining industry.
Significant provisions include:
Annual inspections of all surface mine
All underground mines are required to have mine rescue teams
Let's take a look at mine fatalities in the decades since the Mine Act was enacted:
A substantial effect is apparent. Since the Mine Act's passage, deaths have significantly decreased. Mine fatalities dropped by 53% from the decade before the Mine Act was passed to the decade after.
Before the Mine Act:
Average of 356 mine fatalities per year between 1967 and 1976
After the Mine Act:
Average of 189 mine fatalities per year between 1978 and 1987
Progress Since 2000
Finally, let's look at the beginning of the 21st century.
Another significant drop. Mine fatalities have gone down 63% from the first half of the century to the second. From 85 deaths in 2000 to 45 in 2014 and 25 in 2015.
Substantial progress has been made, but even one death is too many. Mine operators and employees will continue to work towards that goal.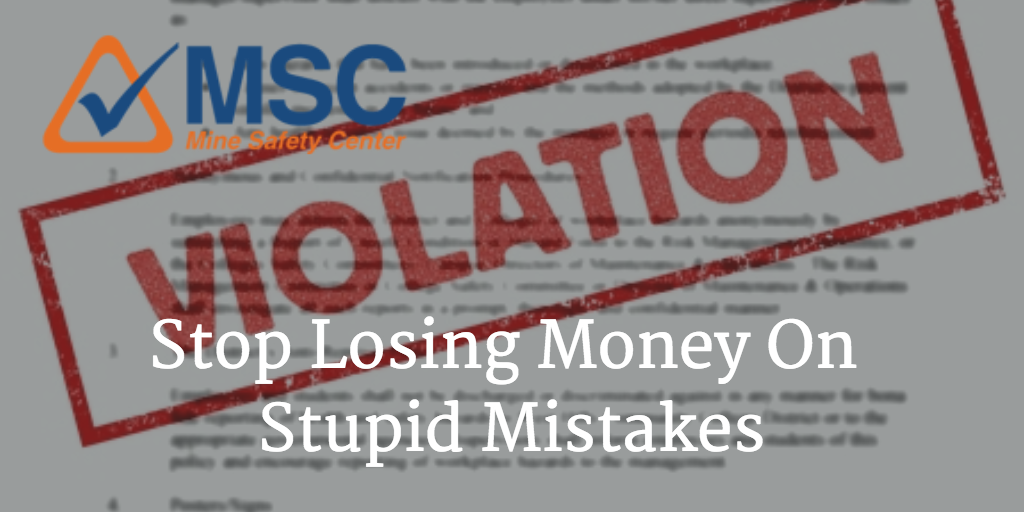 MSHA Part 46 New Miner Paperwork
Now that you've completed your MSHA Part 46 New Miner training there's one last step before certification. The paperwork. It seems like a formality but did you know each and every box on that certificate is a potential $100 fine?
But with MSHA a fine isn't just a fine. If you get too many fines in one year you can be put into the Patterns Of Violations (POV) protocol, greatly increasing the risk of significantly escalated fines.
The good news is most common mistakes are easy to spot and avoid once you know how to complete MSHA Part 46 New Miner paperwork. What is the most common paperwork mistake?
The Most Common Mistake
The most common mistake is so simple to fix it's almost silly. It's filling in your name correctly. What do you usually fill in?

First name and last name, right? Unfortunately that could be a costly misunderstanding. The directions say "Full Name" and MSHA means it. We always tell clients to write your name exactly as it appears on your birth certificate, which includes your full middle name.
If you have 6 names or a suffix like Jr. or Sr. on your birth certificate, you must include them.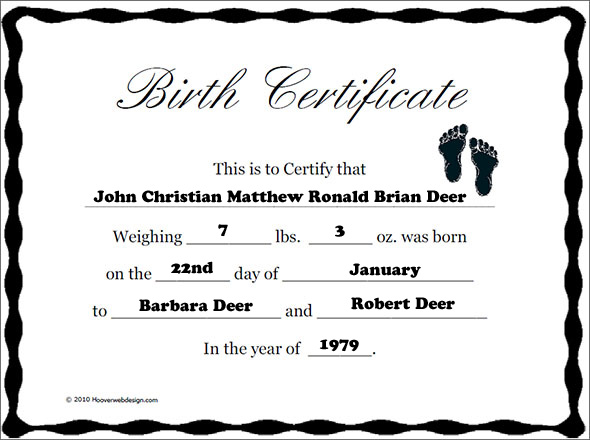 Simple as that.
Completing The Paperwork
Below is my free guide to correctly completing your MSHA Part 46 New Miner Certificates. Click through or download the powerpoint below for the rest of the steps to filling out your MSHA Part 46 New Miner paperwork.
If you would like more free resources check out the rest of our blog, download your free Contractor Success Kit Ebook, or sign up for an intro to MSHA regulations email course.

Does MSHA Training Expire? Yes, But…
"Does MSHA training expire?" It's one of our most asked questions. The short answer is yes. But as with most government rules there are exceptions and nuances. To remain compliant you must take Annual Refresher training every year.
The rules differ on how long you can go without taking Annual Refresher without starting from scratch. Depending on what the mine operation is pulling out of the ground you either need Part 46 or Part 48 training. Need a refresher on 46 vs. 48? You can learn the difference between Part 46 vs. Part 48 here.
MSHA Part 46 Training
Part 46 certification must be renewed every year with an 8 hour Annual Refresher training. There is a small amount of wiggle room. The training does not expire after exactly 365 days. You are compliant until the end of the calendar month one year after your last Annual Refresher training.
Need to read that again? Welcome to MSHA regulations. Let's try that in plain English. If you finished your MSHA training (training complete, with the certificate signed and dated) on January 3rd you have until the following January 31st to finish your next Annual Refresher training. Or you could make your life easier and use Mine Safety Center's online MSHA training. Our system will send you an email 60 and 30 days before your MSHA training is due.
Want more MSHA compliance tips from a former MSHA inspector? Download our Free Contractor Success Ebook. You'll get the info and forms you need to get up to speed.
Does MSHA training expire completely if you don't finish within the 1-year window?
No. You are no longer certified to go on a mine after 1 year-(ish) and you will need Refresher training if you plan on working on a mine during that year. But Part 46 training doesn't fully expire until 2 years after your last MSHA training. At this point, you don't need to start New Miner training from scratch.
This can be useful for contractors. If you don't have a mine contract one year you do not need to spend the time or money to take MSHA training. But you will need to make a choice at the end of the second year. If you or your employees don't take a Refresher Training within 2 years you will need to re-take your 24 hour New Miner training and re-complete your New Miner Training certificates.
Part 48 MSHA Training
All of the above rules stay the same if you are working on a Part 48 surface mine.
But underground Part 48 mines have different regulations.
30 CFR Part 48 states that an individual who receives 40 hours of training and works for 12 months as an underground miner is considered an "experienced miner." MSHA rules require any experienced underground miner who has been away from mining for more than five years receive 8 hours of "experienced miner" training before returning to the mine.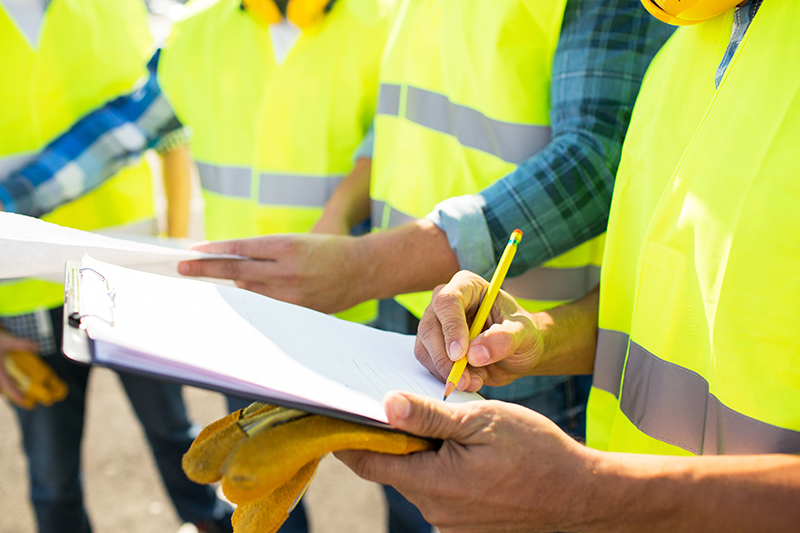 You will need to re-take 40 hours of "new miner" training from a blue card certified trainer if you do not have the 12 months of mining experience. Some States have additional training requirements for miners. Contact the appropriate agency in your state to learn if this applies to you.
So, does MSHA training expire? Yes, but the rules change depending on your specific situation.
One Last Thing
It's essential to accurately complete your certificates and hold on to your training records, especially your New Miner certificate. There have been instances where contractors lost their New Miner certificate and were forced to completely retake their 24 hour training. For MSHA the proof is always in the paperwork. You can ensure your paperwork and company are MSHA compliant by downloading the Contractor Success Kit. This free Ebook walks you through the MSHA compliance step-by-step to make sure you're protected.
Need more MSHA compliance info? Download our free Contractor Success Ebook.

Standard Operating Procedures
It's the worst-case scenario. Someone has been injured at a job and your employees need help. But you're working a mine on this job; a mine with multiple locations, different addresses with the same name and no Standard Operating Procedures to guide you.
Your workers have 911 on the line, ready to help. But they don't know which site they're on or how to get to their location. They have an injured man's rescue at their beck and call but no way to help.
Sound far-fetched? This would never happen at one of your jobs? This unfortunate event happened to one of my contracting clients. 2 of their employees had 911 on the line. But instead of being able to assist in his rescue, they witnessed a man die of a heart attack right in front of them.
What could these contractors have done to prevent this tragedy? They needed directions to their location of the physical address of the mine site to get help from Emergency Services. Anyone in the company could have easily gotten this information by asking a few simple questions before they started work.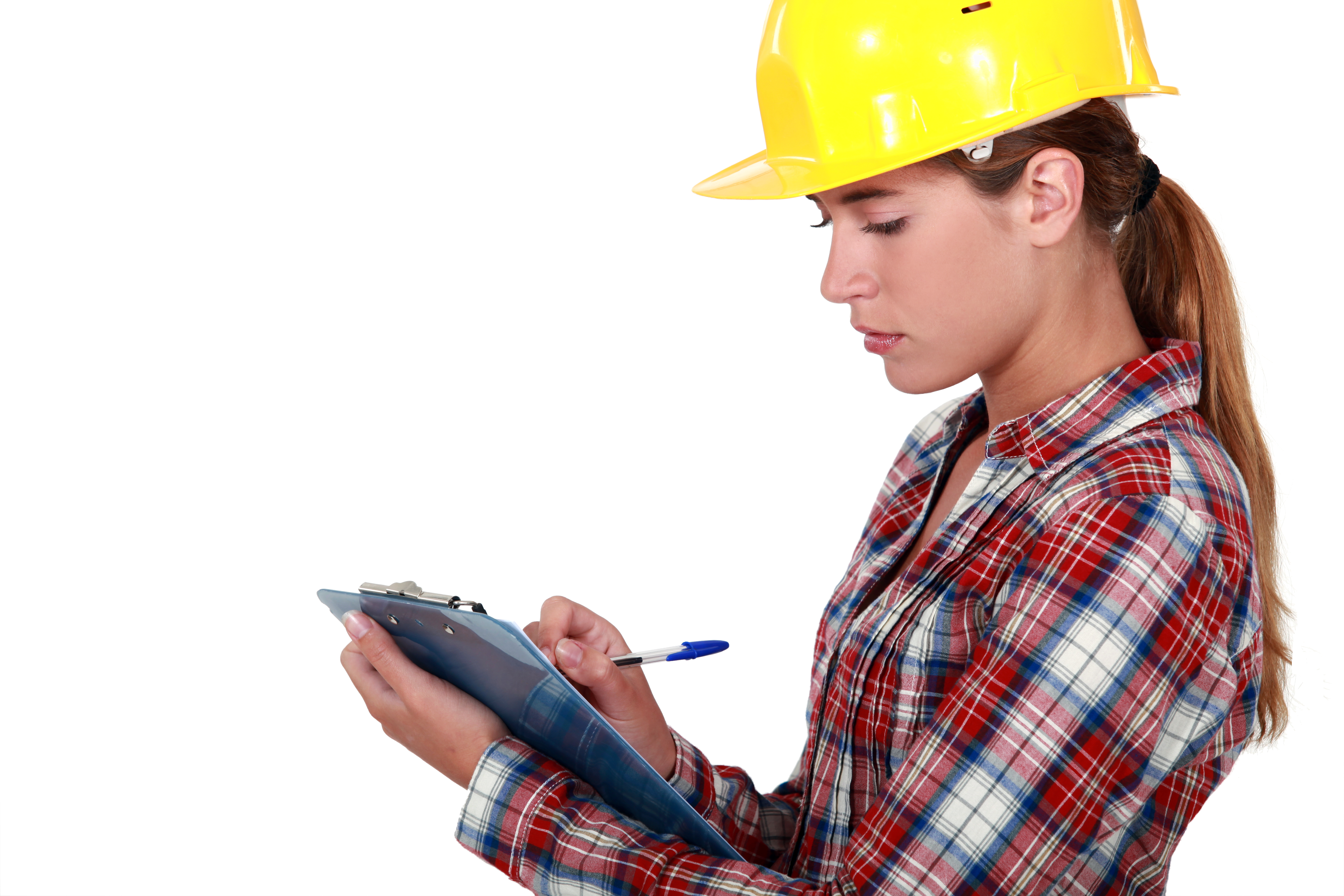 Is using a map app on your smart phone an option? That's a risk I'm not willing to take. Many mines are in extremely remote areas. Reception can be spotty or non-existent. Why chance it when you can easily avoid a tragedy by asking 1 question?
Can't 911 just track your phone's GPS location like in a TV crime show? No, there are Federal privacy laws in place that prevent Emergency Response from accessing GPS information. If you can't articulate your location, there's nothing a 911 operator can do.
One advantage these contractors had was cell phone reception. But what if they didn't? Would they have known where to get a signal? Or have another form of communication available like a CB radio?
Standard Operating Procedures, or SOPs, are a safety net in place for that worst-case scenario. So I need to ask; do you have standard operating procedures in place for your mine jobs? Do you have emergency procedures for each mine you service?
If you don't you're not alone. But these simple procedures on a checklist can save a life.
What are the standard operating procedures your company must have in place? I've designed a 3 page standard operating procedure template checklist available as a free download as part of our Contractor Success Kit.
There may be procedures that don't apply to your company and that's ok. This checklist is meant to be a starting point, a framework to build on. Designing standard operating procedures is about asking the right questions so you can be prepared if something does go wrong.
The worst-case scenarios may never happen, and we hope they never do. But if a tragedy does occur and you're in a position to make a difference, don't you want to be ready? You can. All it takes is a little time and thought to implement standard operating procedures at your company today.
MSHA Part 50 Compliance Will Be Heavily Scrutinized
MSHA Part 50 enforcement will be significantly increased starting today. In a previous blog we discussed how MSHA will increase the number of inspectors and inspections at metal/non-metal mines with a heightened focus on smaller "mom and pop" mines.
In recent weeks, MSHA Part 50 enforcement of Accident Reporting has also increased. MSHA believes there has been underreporting of accidents and injuries. To back up these claims, inspectors have begun to go through workman's compensation paperwork. If MSHA finds a serious accident that wasn't reported in 15 minutes they will issue a ticket of $5000 to $60,000.
What accidents or injuries fall under the MSHA Part 50 Immediate notification requirement? According to 30 C.F.R. § 50.10 operators "shall immediately contact MSHA at once without delay and within 15 minutes at the toll-free number, 1-800-746-1553, once the operator knows or should know that an accident has occurred involving:
A death of an individual at the mine;
An injury of an individual at the mine which has a reasonable potential to cause death;
An entrapment of an individual at the mine which has a reasonable potential to cause death; or
Any other accident.
The language "any other accident" is ambiguous but MSHA goes on to define an accident as:
A death of an individual at a mine;
An injury to an individual at a mine, which has a reasonable potential to cause death;
An entrapment of an individual for more than 30 minutes or which has a reasonable potential to cause death;
An unplanned inundation of a mine by a liquid or gas;
An unplanned ignition or explosion of gas or dust;
In underground mines, an unplanned fire not extinguished within 10 minutes of discovery; in surface mines and surface areas of underground mines, an unplanned fire not extinguished within 30 minutes of discovery;
An unplanned ignition or explosion of a blasting agent or an explosive;
An unplanned roof fall at or above the anchorage zone in active workings where roof bolts are in use; or, an unplanned roof or rib fall in active workings that impairs ventilation or impedes passage;
A coal or rock outburst that causes withdrawal of miners or which disrupts regular mining activity for more than one hour;
An unstable condition at an impoundment, refuse pile, or culm bank which requires emergency action in order to prevent failure, or which causes individuals to evacuate an area; or, failure of an impoundment, refuse pile, or culm bank;
Damage to hoisting equipment in a shaft or slope which endangers an individual or which interferes with use of the equipment for more than thirty minutes; and
An event at a mine which causes death or bodily injury to an individual not at the mine at the time the event occurs.
Additionally, "injuries not related to one of the twelve types of accidents mentioned in 30 C.F.R. MSHA Part 50 (50.2(h)), such as ordinary sprains, strains, minor cuts, minor burns, bruises or other injuries that are not life-threatening, do not require immediate notification. These types of injuries should be reported via the 7000-1 form under MSHA Part 50 regulations."
What can you do to stay MSHA compliant and protect your company?
First and foremost everyone on your site needs to be prepared. Put standard operating procedures in place and practice those procedures. Everyone on site, including contractors, must know the physical address of the mine so they can call 911 and bring help as soon as possible.
Second, all employees must know the next steps to take in the event of an accident. Do they have first aid training? Do they have a first aid kit? Will they be able to care for someone until paramedics arrive?
Finally, you need to follow regulations and report all accidents as defined by MSHA Part 50 within 15 minutes of their occurrence.
If you have questions regarding accidents you may have had, you can email MSC at sales@minesafetycenter.com or call 602-956-6959 ext. 23. We may be able to help.